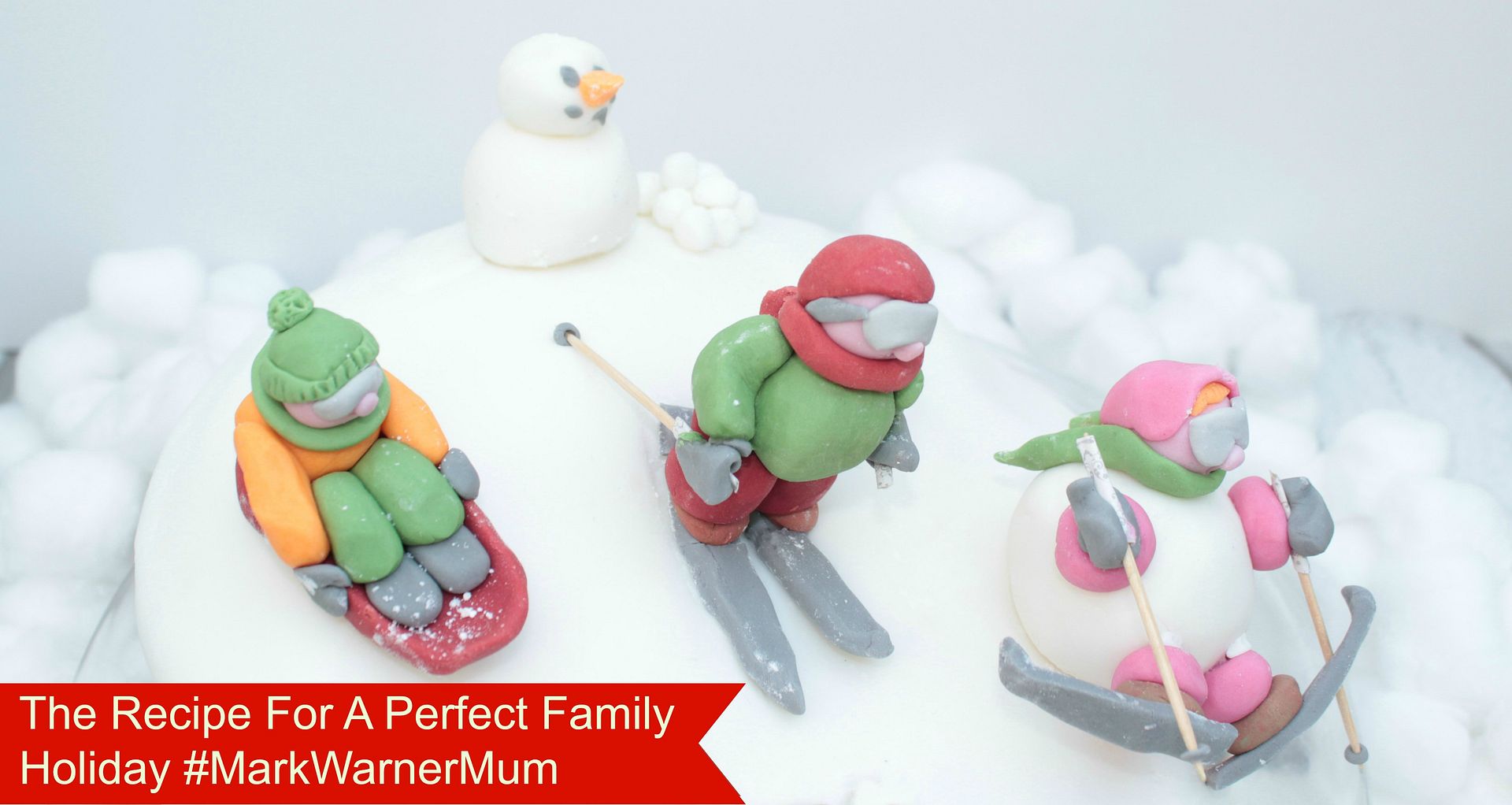 Profiteroles stuffed with chocolate mousse in Albenga from a family run pizzeria.
Baklava in Belek. Sweet and sticky.
Citron Presse in a pavement cafe in Nice on a summers evening.
The BEST EVER steak with blue cheese crust and angel hair fries in San Franciso.
I think we can safely say that when it comes to fantastic holiday memories, food features highly in mine.
Mark Warner
have challenged bloggers to write about their perfect holiday for a chance to become an ambassador for 2016. As I have only
seen
and
heard good things
about their holidays I would be a
strawberry
fool not to apply.
Holidays are precious. Life is so busy. The boys are growing fast. Enjoying family time is so important. Visiting new places, trying new things, tasting new food. I asked big man what his favourite thing about Dubai was. Was it the magnificent views from the
tallest building in the world
? An action packed day at
Atlantis
going down a waterslide which goes through a shark tank? Riding a camel for the first time perhaps?
Whilst he loved these things, the first thing that sprung to his mind was the chocolate fondue served at dinner. Maybe he will be a foodie like his Mummy. Or maybe he is just an 8 year old that likes sweets. A LOT!
Holidays are for making memories. People say that you blink and your children are leaving home. Trust me they are right. Every minute of a holiday is cherished.
It is hard to believe my boys were ever this small!
A few years ago my husband and I decided that we wanted to take the boys on different types of holidays. We want to enjoy seeing the world with them and experience new things together. So far we haven't taken them on a winter holiday.
So what is our recipe for a perfect family holiday?
Start by taking 3 over excited boys and two over excited parents.
Cover them in warm clothing.
Add a good sprinkling of snow.
Attach skis and take to the top of a mountain.
Once finished, sit back and enjoy with an
alpine fondue
and glass of Bordeaux.
Before the boys came along, my husband and I went skiing most years. We would love to take the boys skiing. Watching them ski for the first time. Witnessing the beauty and tranquility of the mountains.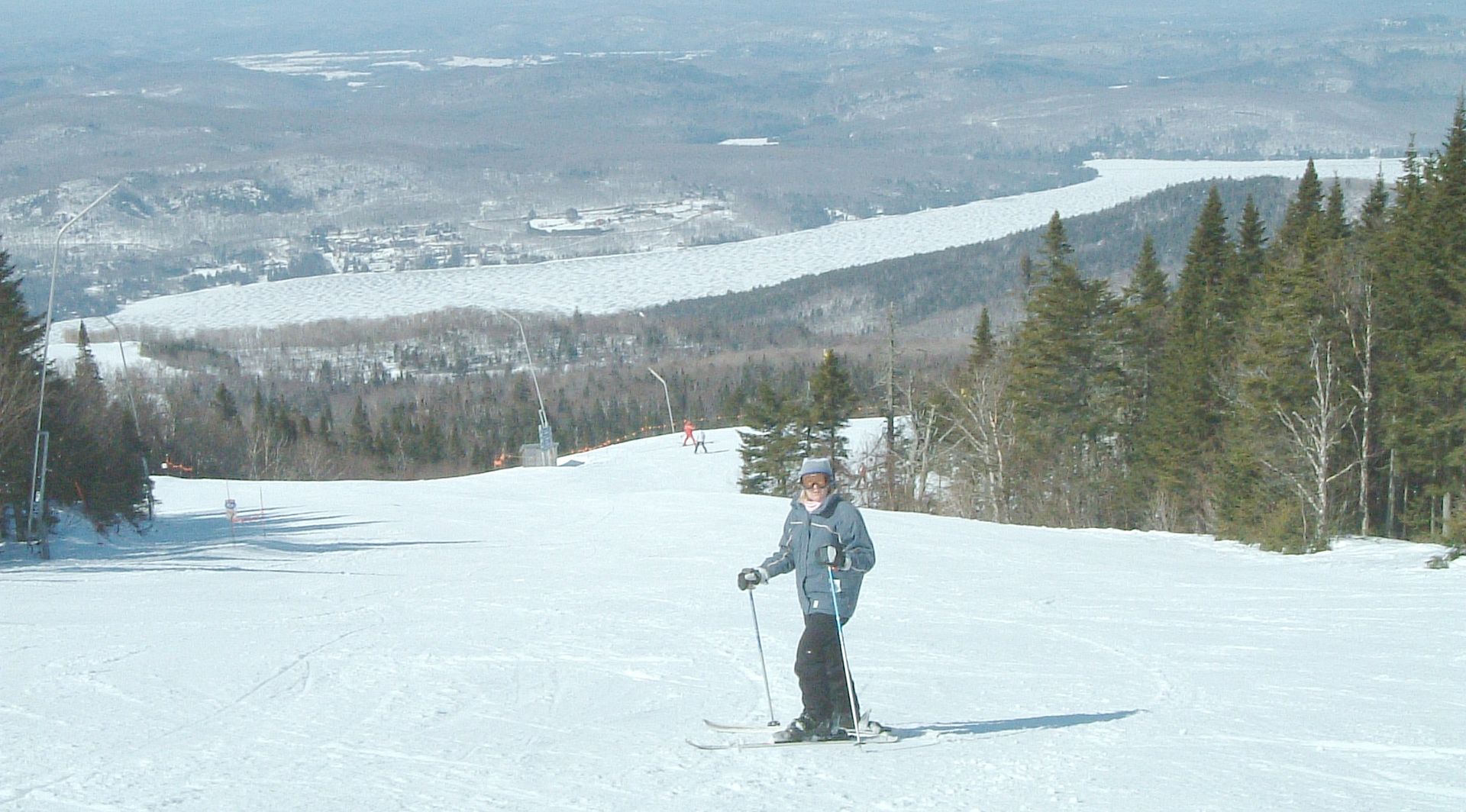 Of course, my husband prefers to show them the photos he took of Mummy when she had fallen over on her skis!
Who knows there may be a sweet treat or two that big man could enjoy. I had to give these maple taffy sticks a try in Tremblant.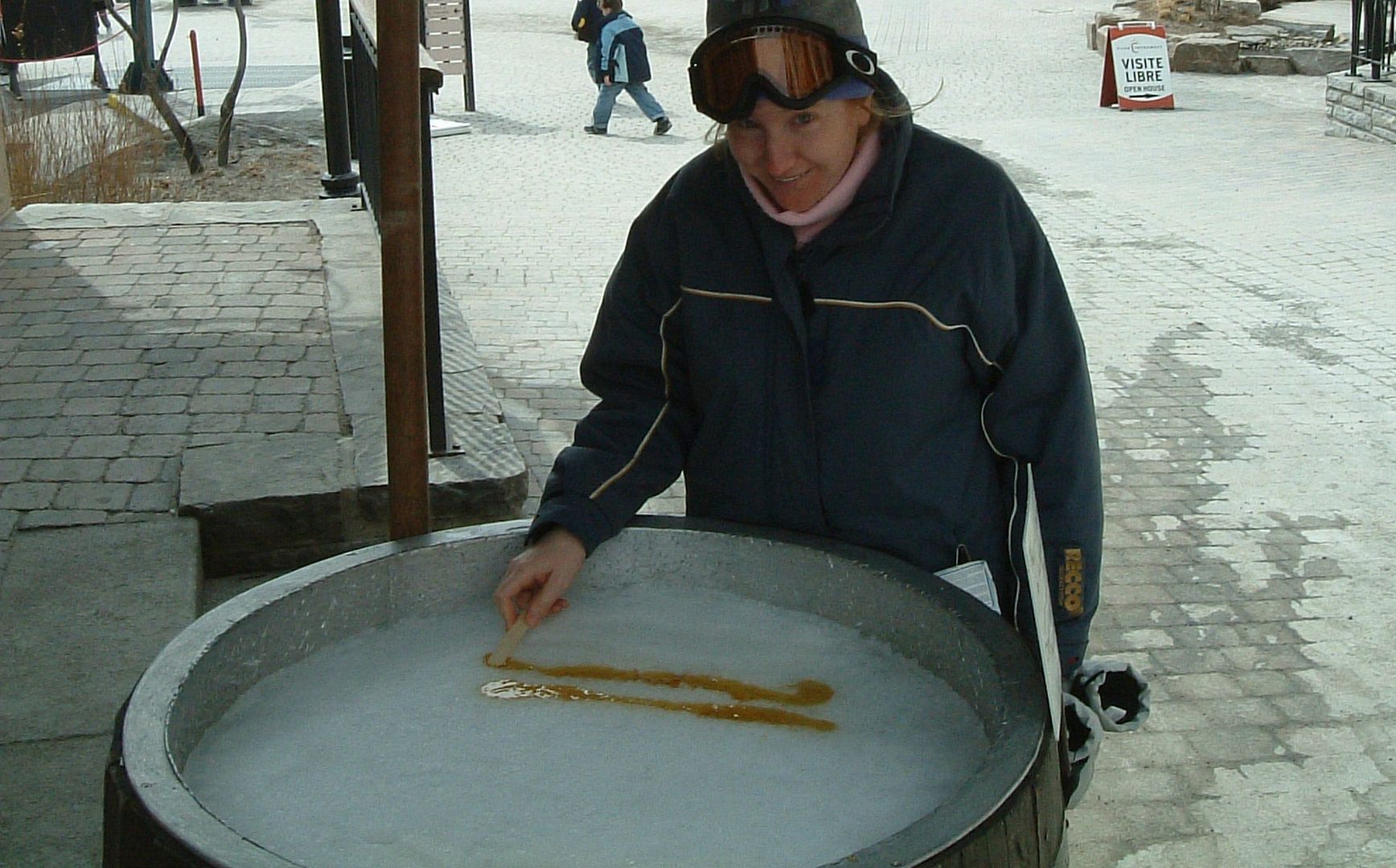 Whilst parts of the country have seen snow over the last two years, it seems to have passed us by. I blame this, not on weather patterns, but on the fact I bought a new sledge a few years ago in anticipation for snow. The boys get so excited at the thought of snow, but for the last couple of years they have been disappointed.
Which brings me onto a little video we have made to show you our perfect family holiday. Sit back, pour a cuppa and we hope you like cake.