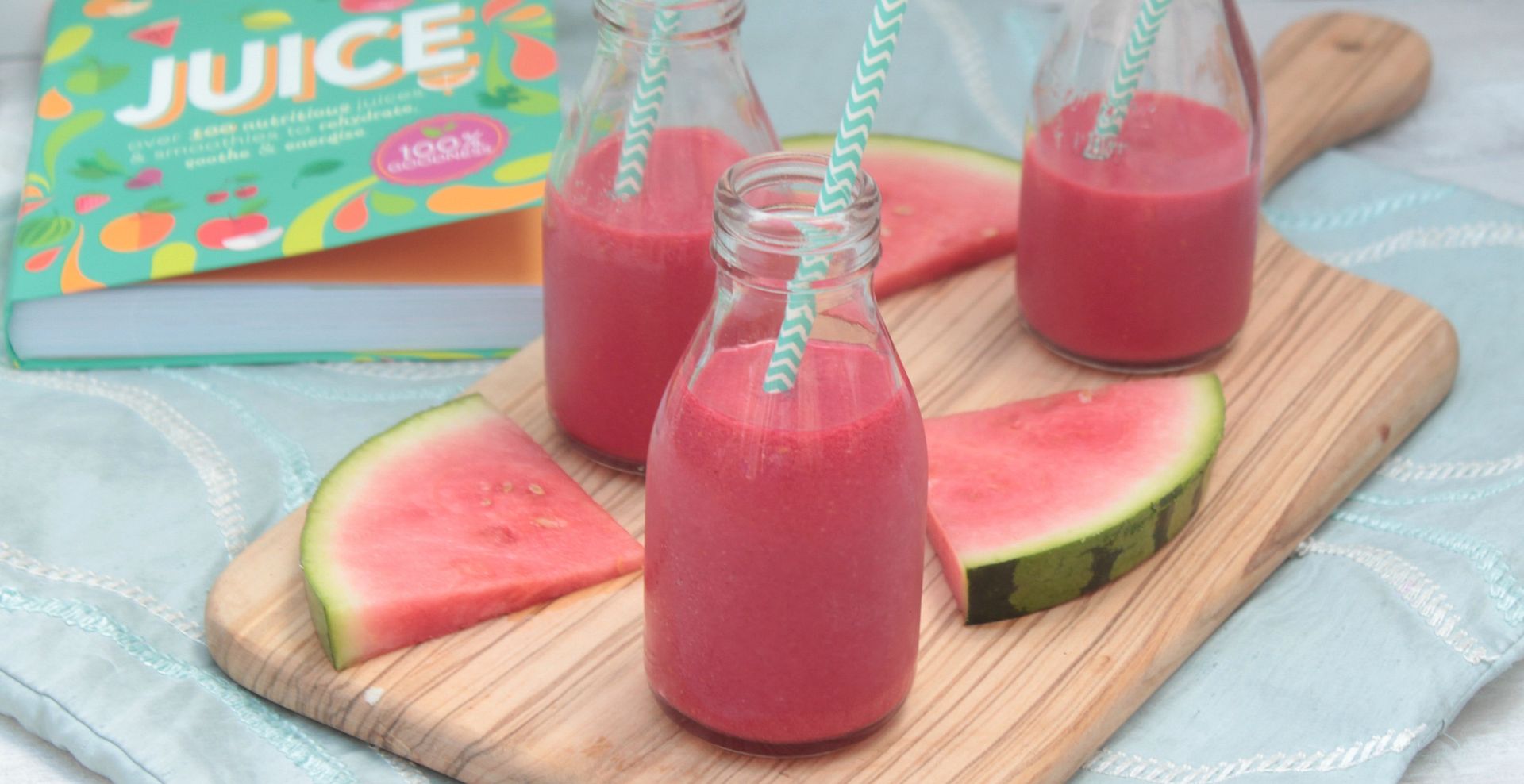 This raspberry and watermelon crush recipe is taken from the book
Juice
. The book contains over 100 recipes for juices and smoothies and is great for giving you ideas. It starts with a quick overview of the differences between juices and smoothies and the equipment you will need. The top tips page is extremely useful. For example it tells you not to throw away the pulp made from using as this can be used to thicken sauces.
The book is then split into the types of smoothie/juices: energy, rehydrate, nourish, glow, soothe and detox. The index can be used for looking up the ingredients you have in the fridge and then finding what smoothies or juices they can make. I decided to give the raspberry and watermelon crush recipe a try.
You will need:
1/4 small watermelon chopped and with as many of the seeds taken out as possible.
1/2 lime with zest and as much pith removed as you can.
4oz raspberries (I used frozen ones.)
A handful of ice.
Start by blending the lime and watermelon.
Then add the raspberries and ice and blend further.
Pour into a glass and serve immediately.
The recipe states it is for one person which I think is a rather large portion. I shared it out with my boys and easily got 3 glasses. This recipe is quite tart as there is no added sugar. Personally, I like smoothies like this but they aren't to everyone's taste. Adding a spoonful of honey would make it sweeter.
The book is full of ideas and is colourful and bright. If you want to start making smoothies at home and want to try some different recipes then this book is a great starting point.
You can order
Juice
from Amazon
I am also delighted to tell you that Parragon books have offered a copy of juice to giveaway to one of my readers. Just complete the rafflecopter entry below. Good Luck!
a Rafflecopter giveaway
Open to UK residents over the age of 18 only Entries will be moderated, so please make sure that you comment if necessary. There is one prize of Juice book. No cash alternative. No bulk or automated entries. If you have already won the prize on a separate blog giveaway with the same promoter they reserve the right to redraw a new winner. The winner will be chosen randomly. The winner will be notified by email (make sure you leave your contact details) and will have until 20th July to respond with their address. If they fail to respond a new winner will be drawn. No PO Box address Competition closes on 20th June at 12.00am .
Pin the recipe for later: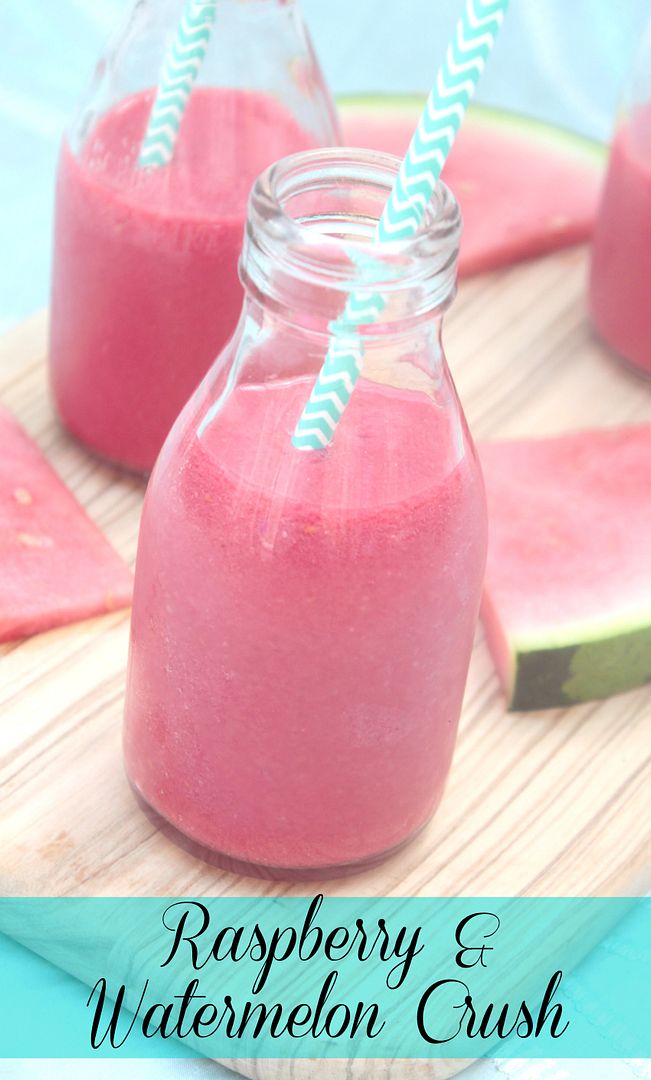 Contains affiliate links.





UK competitions at ThePrizeFinder - See more at: http://www.theprizefinder.com/content/juice#sthash.IBjaRf7z.dpuf