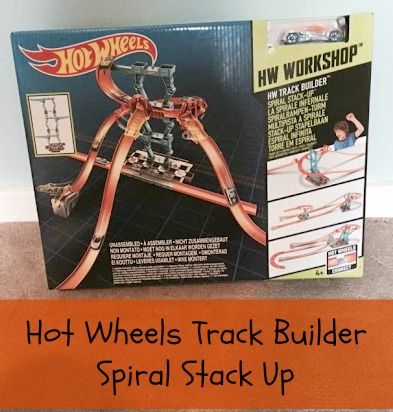 My boys were very pleased when they recieved the Hot Wheels Spiral Stack Up to review. They have lots of Hot Wheels track and the good thing about this set is that it can be joined to existing sets. Here is an example from the back of the pacakging.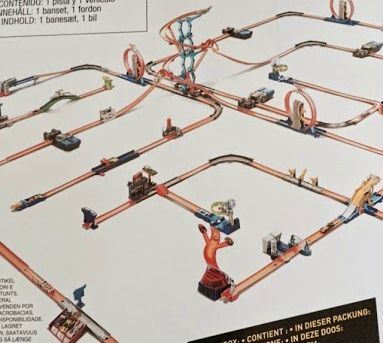 I have to admit that I got quite frustrated with the instructions as I found them confusing. I then realised that I didn't need them. The whole point of this set is to use you imagination and build it as you like. I am including a close up here to show you how the tracks attach to the side. It took me far too long to work this one out!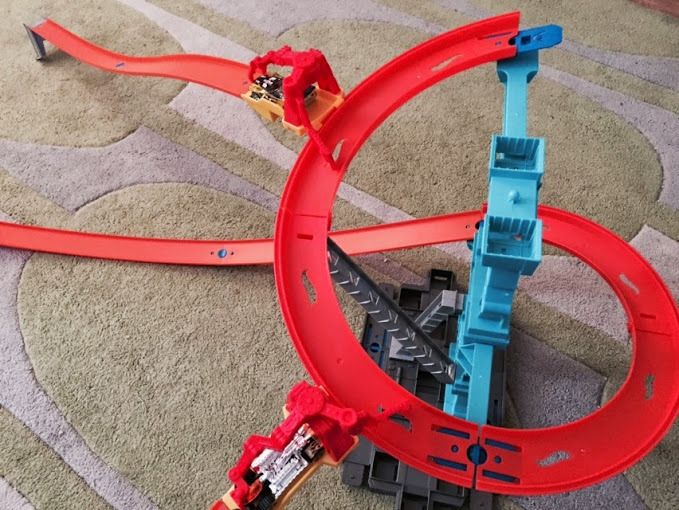 The boys really enjoy playing with the set and like that you can set off other cars and use with existing track. Here is big man with a short clip showing the set in action.