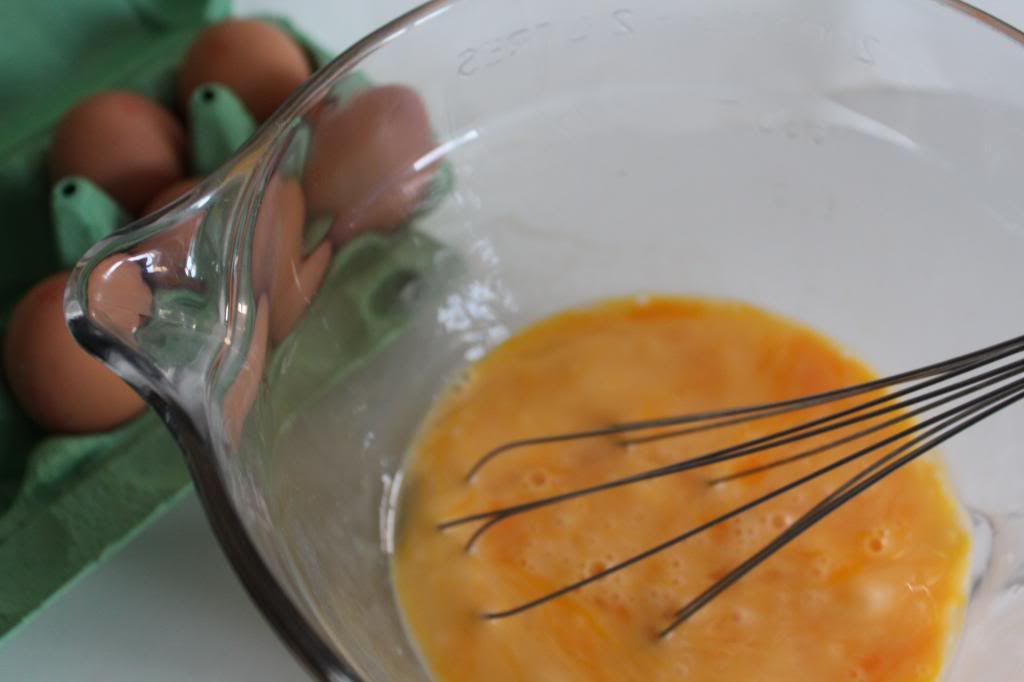 I thought long and hard about what egg recipe to enter into the Britmums #eggmainsinminutes linky challenge.
You may well be wondering why on earth I have only managed to come up with a scrambled egg recipe. To answer this, I need to start with some confessions.
I have used the microwave to make scrambled eggs. I have also used a saucepan on high heat with lots of milk. Both are methods used to make scrambled eggs. Both are edilbile. Just. Then a couple of years ago I learnt how to make the most gorgeous scrambled eggs. I feel it's my job to share it with you, and if just one person that reads this stops massacring their scrambled eggs like I did then I have done well.
I made this for my me and my husband and started by whisking 7 medium eggs. I then put a knob of butter in a frying pan on the lowest heat possible and added the egg. The key is to cook the egg slowly. It will only take about 10 minutess in total, which is a pretty fast meal. Whatever you do don't get impatient and whack the heat up. Keep stirring so the egg doesn't stick. Here is my pan after about 5 mins.
At around 8 minutes, pop half a bagel layered with slices of chorizo under the grill.
As you can see the egg looks runny but is totally cooked through. It tastes creamy, and if you haven't made it this way before give it a go. It is delicious and you will never use a microwave again!
When your egg is ready, dollop (it's a technical term) a large spoonful over your toasted bagel. Then tuck in and enjoy.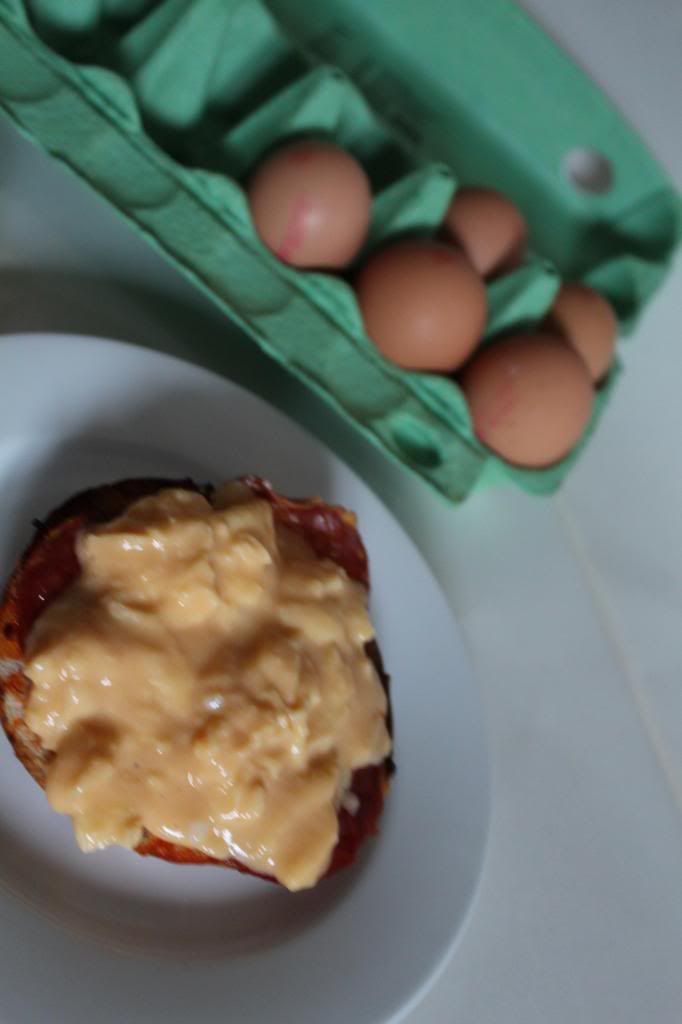 This is my entry to the Britmums #eggmainsinminutes linky sponsored by British Lions Eggs, you can visit the other enteries here and more great egg recipes at the main meals in minutes web page.