Ah Christmas, a time for enjoying fun with the family.....
Until that is, little cousin Johnny smears chocolate over the sofa and inebriated Great Aunt Vi tips half a bottle of red over your new living room carpet. Or is that just my family?
BISSELL challenged me to put some Christmas stains to the test with their
Stain Eraser.
This is a lightweight cordless spot and stain cleaner that is easy to use and clean. It's results were rather impressive.
The stains I looked into were chocolate, gravy and wine. It is highly likely that wine and chocolate are will be split at sometime over the festive season in our house. I blotted them with kitchen towel, as I would if I had actually spilt them on the carpet accidentally. The advantage of practicing on a BISSELL carpet mat was that there was no swearing from me, as to whether the stain would come out and how on earth did the glass of wine get spilt in the first place!
The hardest part of using the stain eraser is working out how to take the chamber out to fill it with warm water and spot cleaner. And that wasn't that difficult. The Stain Eraser comes with trial sizes of the spot cleaner and boost (for harder stains and odour removal.) It looks as though it will last a few uses though.
The instruction manual is easy to understand and advises spraying the spot cleaner and leaving for minutes before sucking up the stain.There is a brush on the machine to rub the remover in.
Again tougher stains might need a couple of goes. I was impressed that the chocolate and gravy stains disappeared almost immediately. The red wine was slightly more stubborn, but the stain eraser made light work of it. Personally I think it is a much better option that throwing white wine on it and hoping for the best!
The dirty water gets sucked through to the bottom of the machine. It is quite satisfying watching the difference in colour!
I don't really have anything bad to say about the BISSELL Stain Eraser. It is lightweight, portable, easy to use and works. I don't like to be a sceptic (but I am) so I also tried it out on an off cut from our own carpet. Having just had a new one fitted in the lounge, I didn't really fancy using the Stain Eraser on there without having tested it first. I shouldn't have worried as it cleaned it and there was no bleaching.
So if you are having a large family gathering this Christmas, maybe the Stain Eraser should go on your Christmas list. From Eggnog to glitter and glue, the Stain Eraser will be there on hand to tackle those stains of Christmas.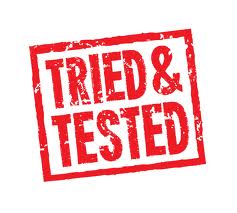 I was given the BISSELL Stain Eraser in return for an honest review.