These shortbread biscuits are made using my Grandma's recipe. Actually I preferred to call her Nan but it doesn't sound as good does it? I should also point out that whilst it is a short recipe passed down from my Grandma to my Mum, I have no idea where she got it. It may well be like the episode of Friends where Phoebe found out her Grandma's secret cookie recipe was from the back of a packet. Either way, the cookies are easy to make and remind me of being little. They aren't as buttery as my usual shortbread recipe, and the cherry on the top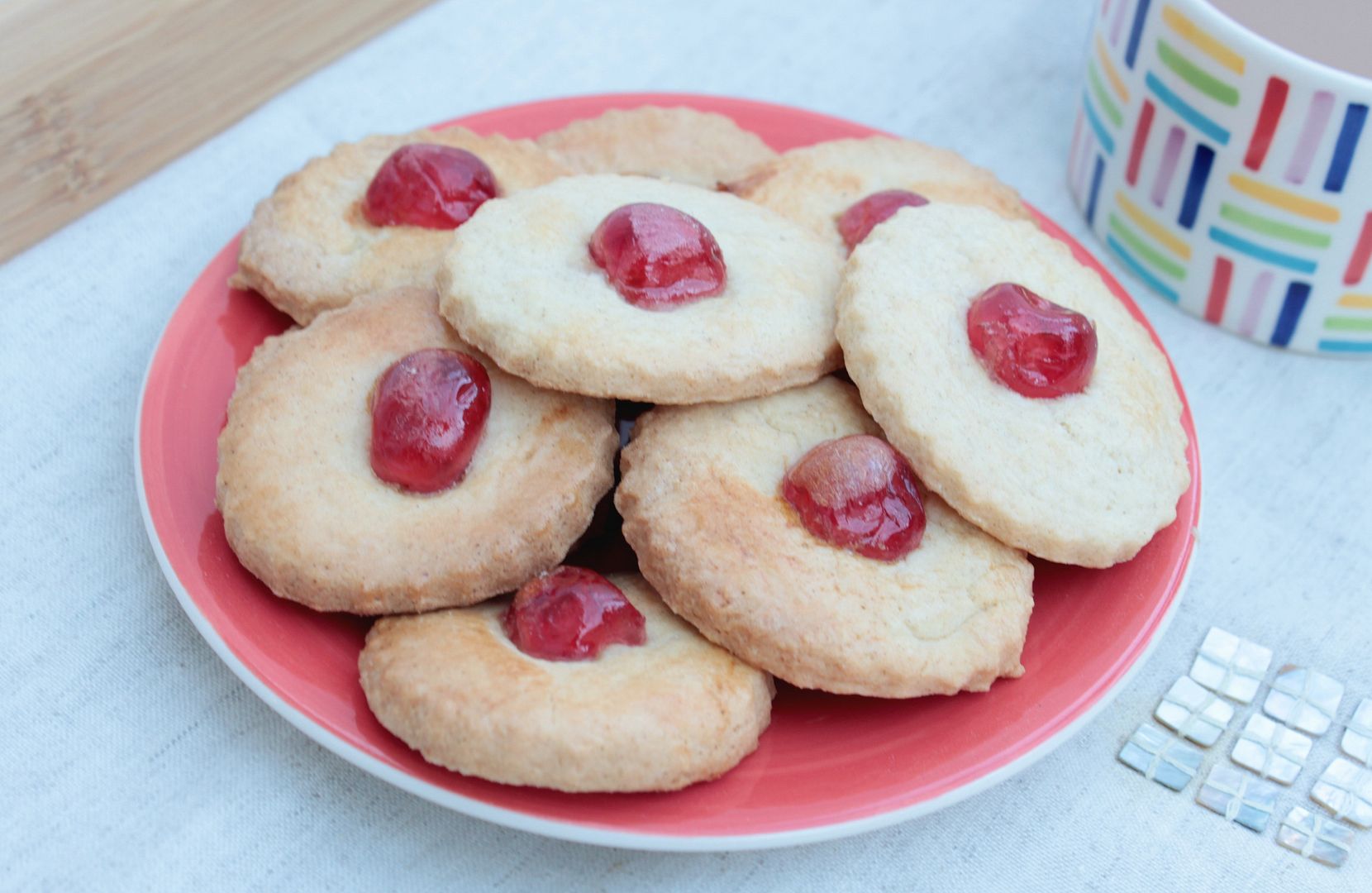 Grandma's Shortbread Biscuits
1 egg yolk
3oz caster sugar
5oz margarine
8oz self raising flour
a pinch of salt

For The Top


egg white wash
glace cherries cut in half
Pre heat the oven to 180C.
Rub the margarine into the flour.
Add the sugar, salt and egg yolk.
Roll as thin as you can and cut out circles.
Place these on grease proof paper. Add half a glace cherry to each biscuit.
Brush with egg white.
Bake until the biscuits are golden brown.