As June draws to a close, I thought I would write up a little round up of things we have liked this month. First up has to be Alvin and The Chipmunks: The Road Trip. Middle man's eyes lit up when he saw the DVD. Clearly a big Alvin fan I thought. Oh how wrong could I be? Later when he was watching it, he asked Daddy a question.
"Daddy is Samantha real?"
I guess it can be confusing for a 6 year old. He knows that you can't get talking chipmunks so that must have cast some doubt over whether the actors in the film are computer generated or not.
"Yes" Daddy relpied.
Without a second's breather came the response.
"Whoa!"
With that my husband and I burst out laughing, realising that our middle man is growing up much faster than we would like! But don't worry, he was particularly impressed with her stethoscope, nothing to do with her being a good looking lady!
Next up are Haribo. They asked me to chose my favourite Starmix. It was a difficult decision. It's like choosing your favourite child! After a lot of thought (probably way too much) I opted for the friend eggs. I just love the foam (hence the hearts were a close second.) They sent me some Team Egg Goodies which made me smile, and you can choose your team and win prizes. For more details head to the
Haribo website.
And last but not least is this lovely t-shirt from
Polarn O. Pyret
.
I have been a fan of the brand for a long time as I just love their bold colours. Little man loves his crocodile t-shirt. If you love Scandi design then it is the place to go. They also have a variety of unisex items meaning that they can be easily handed down.Our model here, little man, decided to pair up this lovely t-shirt with a blue pair of shorts. Apparently he is trying hard to camouflage himself. I guess against his scooter?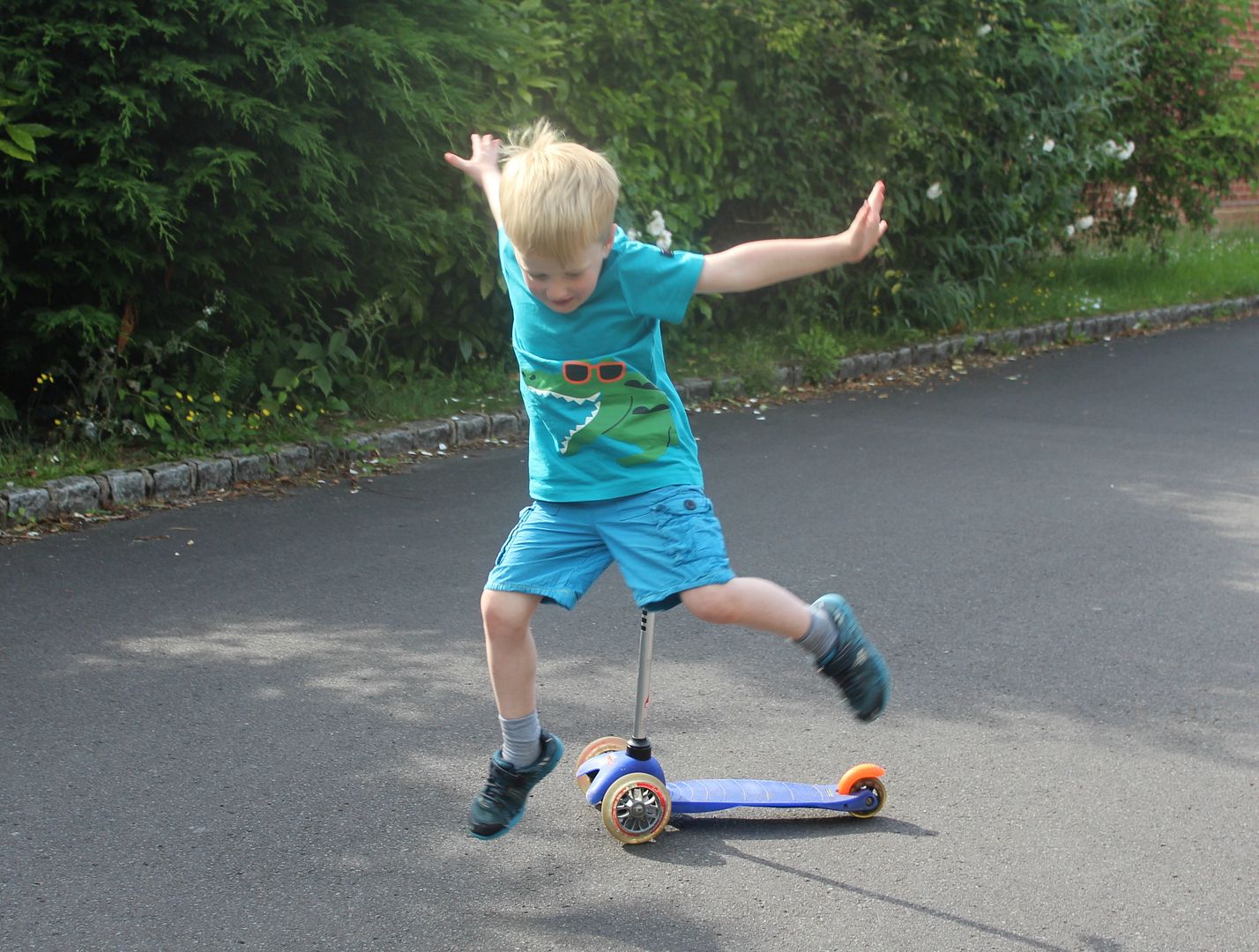 So what brands have you loved this month?
Affiliate link included.