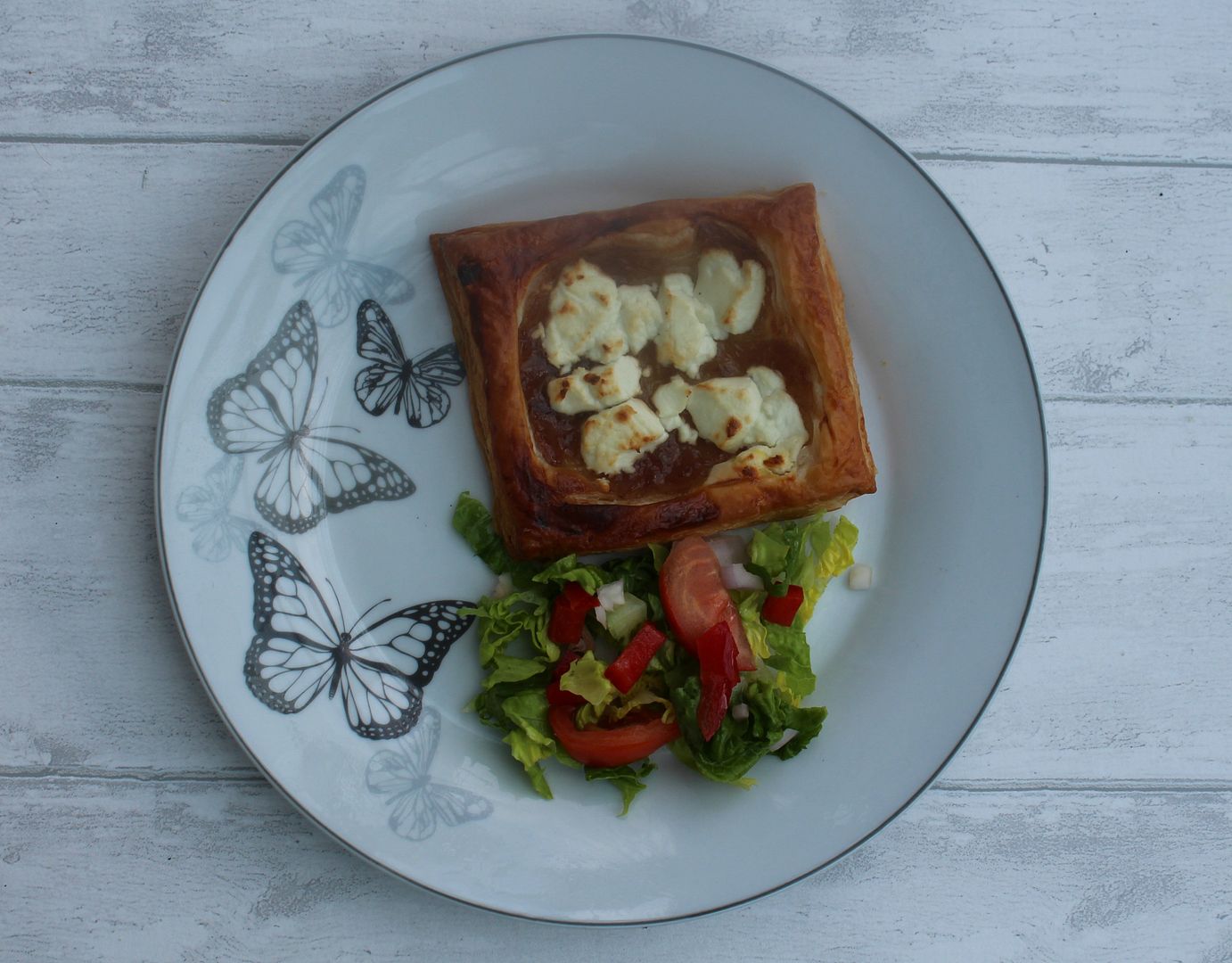 For a quick and simple lunch or dinner, you can't really go wrong with this simple onion and goats cheese tarts. As my boys are a bit fussy, I make them little puff pastry pizzas instead.
Onion and Goats Cheese Tarts
Ingredients:
Ready rolled puff pastry
Onion chutney
Goats cheese
Egg (optional)
Cut the pastry into the size, Spread onion chutney in the middle and crumble goats cheese on top. Was egg around the edges and bake at 180C for around 20 mins.
What are your easy recipes that make a great lunch or dinner?
Pin it for later: