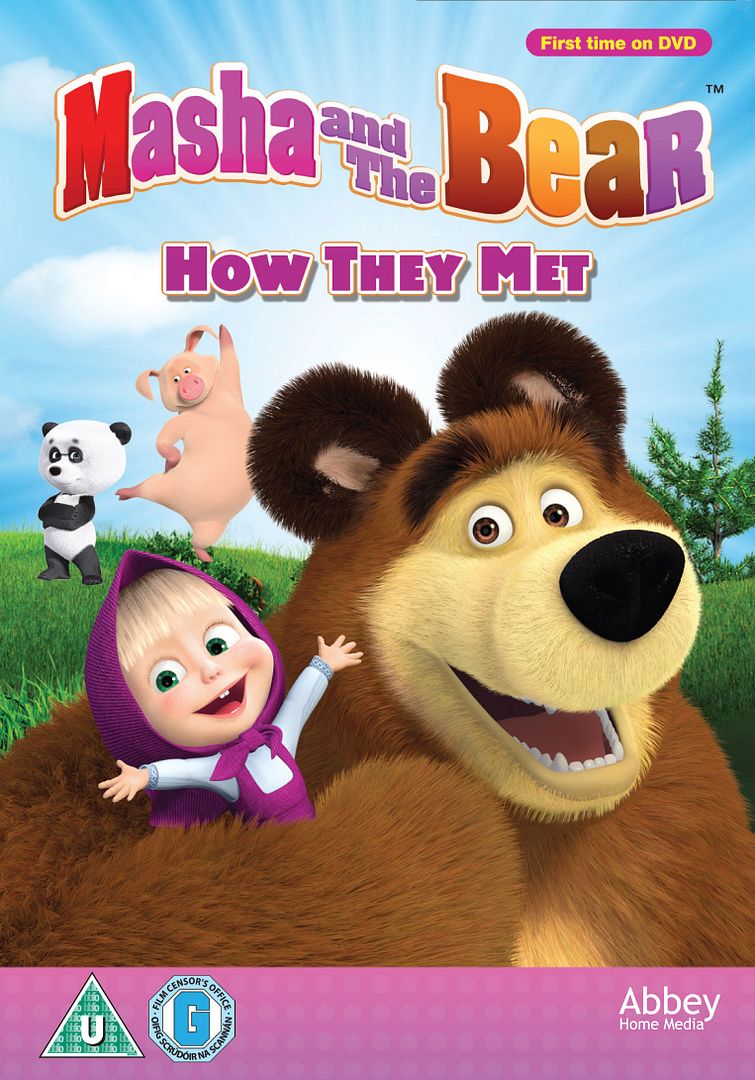 If your little ones are fans of Masha and The Bear then then will be excited about this charming DVD collection that is out on Monday 25th April.
Three year old Masha and her retired circus star, Bear, along with all her woodland friends are due to be released on their first DVD from Abbey Home Media.
Masha is an energetic three-year-old who lives in an old train station in the forest. Precocious, silly, and friends with everyone she meets, this energetic girl can't seem to keep herself out of trouble.
Bear is a warm, fatherly figure that does his best to guide his friend and keep her from harm, often ending up the unintended victim of her misadventures. Though he enjoys his quiet time alone, he misses those moments when Masha is not around.
Together with a loveable group of friendly animals that have made the forest their home, Masha and the Bear entertains adults and children alike, teaching viewers about creativity, loyalty and true friendship.
This fun-filled collection features the following episodes :- How They Met, Don't Wake, Jam Day, Call Me Please, Little Cousin, Get Well Soon, Recipe For Disaster, Laundry Day and The Grand Piano Lesson.
This bumper collection of tales is sure to delight young fans.
You can pre order your copy of Masha andThe Bear from Amazon.
I am also excited to be able to offer one of my readers the chance to win a copy of this DVD in my giveaway. Just complete the Gleam entry below. Good Luck!
Masha and Bear
Competitions at ThePrizeFinder - See more at: http://www.theprizefinder.com/content/masha-and-bear-dvd-0#sthash.npepKwBE.dpuf