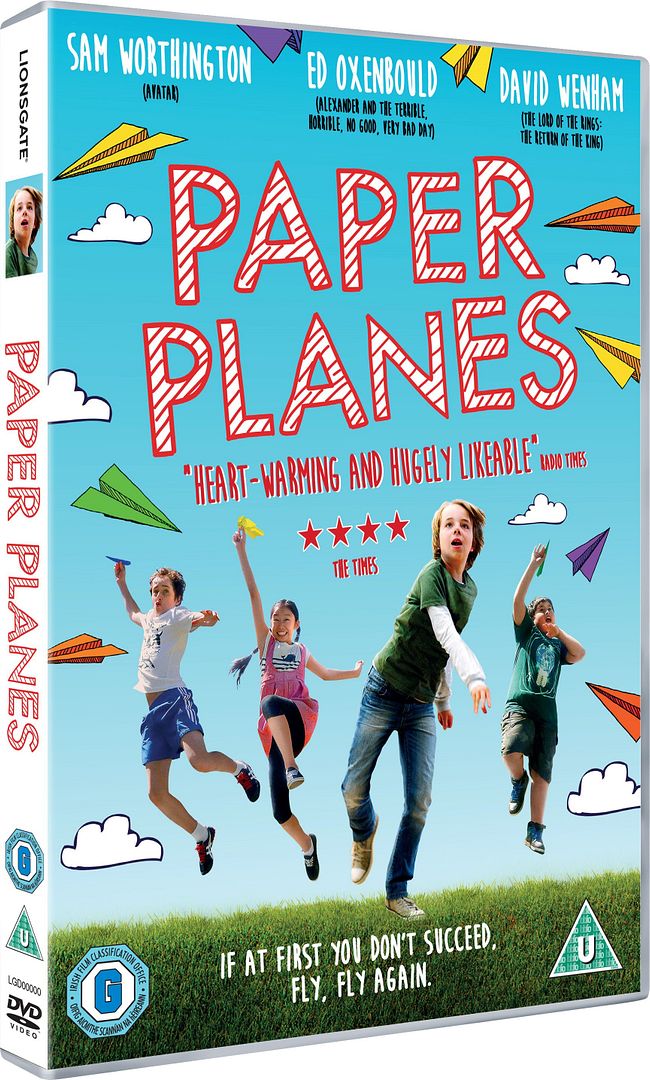 I don't know about you, but when it is cold and wet outside I love to snuggle up with the boys on the sofa and watch a DVD. Paper Planes promises to be the perfect family film and is out on Digital Download now and DVD on 25th January.
The film is about a young Australian boy's love of flight and his challenge to compete in the World Paper Plane Championships in Japan. Dylan who is an 11 year old boy, develops a close bond with the junior Japanese champion Kimi. Together, they challenge each other to create a plane that has never been seen before. It is a story about friendship and defying the odds.
Paper Planes [DVD] [2015]
can be pre-ordered from Amazon.
I also have a copy to giveaway to one of my lucky readers. Just complete the Rafflecopter entry below. Good Luck!
a Rafflecopter giveaway
More competitions at ThePrizeFinder - See more at: http://www.theprizefinder.com/content/paper-planes-dvd#sthash.GkBovNTq.dpuf