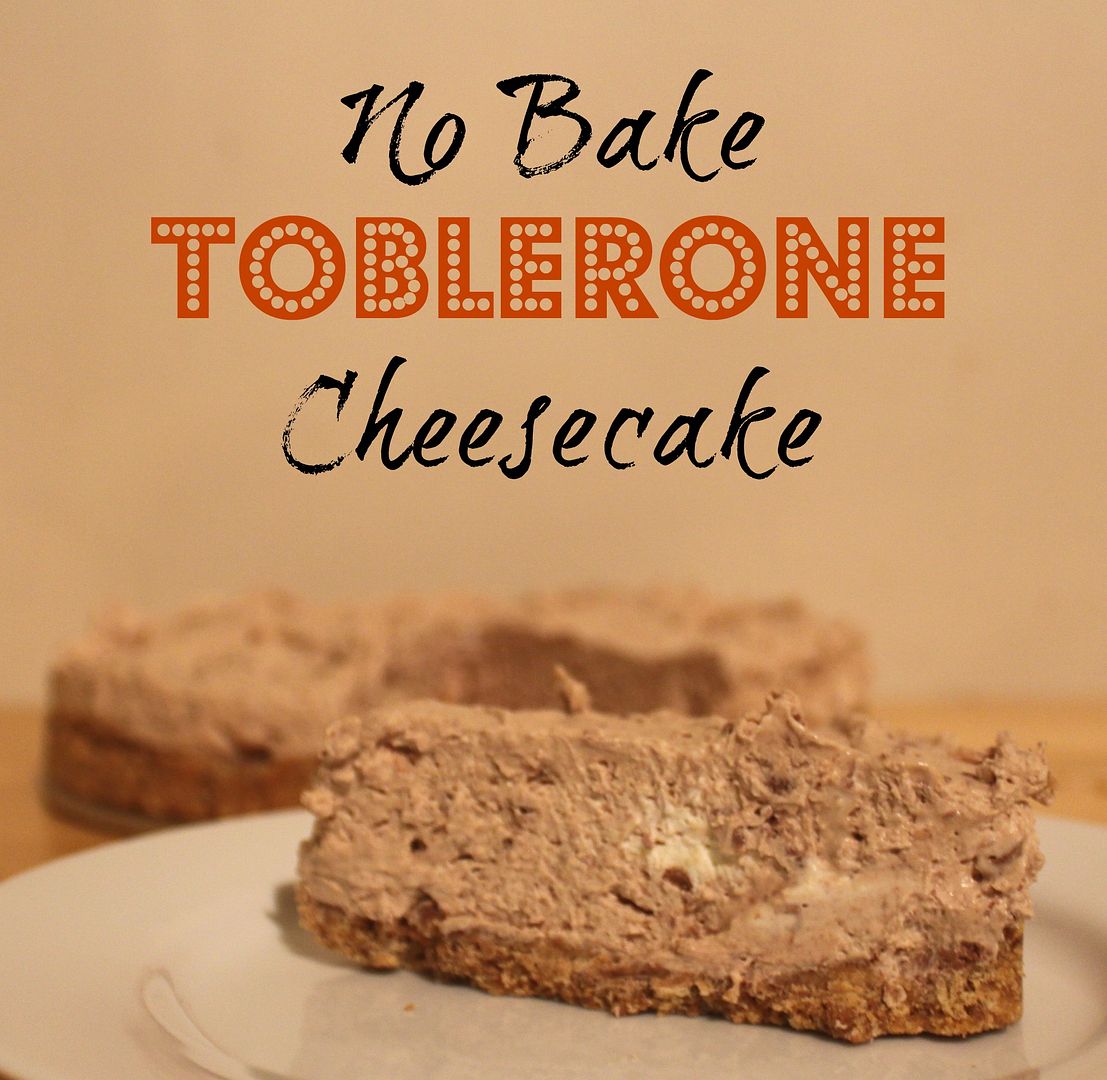 Over Christmas I made a no bake Toblerone cheesecake. Even my Mum who doesn't normally like chocolate things liked it! It wasn't too sweet and is super simple to make.
Ingredients:
1 packet of chocolate digestives
75g melted butter
300g soft cheese
180ml double cream
200g melted Toblerone
2tbsp icing sugar
Start by making the biscuit base. Crush the biscuits in a plastic bag and banging with a rolling pin. Melt the butter and mix with the digestive crumb. Place on the bottom of a lined spring form pan and place in the fridge to harden.
Whip the cream and mix in the soft cheese. Melt the Toblerone (I did this in the microwave) and mix into the cheese mixture. Add a couple of tablespoons of icing sugar to sweeten.
Spoon this onto the digestive base and place back in the fridge.
If you have any left over Toblerone, grate on top and enjoy.
Love Toblerone? Don't forget to try a
Toblerone Fondue.