My boys' eyes nearly popped out when they saw the size of the Mega Marshmallows. Actually mine did too. These white marshmallows are massive and great for some creativity in the kitchen.
Grab an edible pen and they can be transformed into Stromtroppers for a Star Wars party. Dip in melted chocolate and add sprinkes and a lolly stick for a fun treat for the kids. And melt them into s'mores. There are so many things you can do with them.
Little man was more than happy to help me make some chocoloate coated mega marshmallow pops.
We dipped the cake pop sticks into melted chocolate and then into the bottom of the marshmallow. Then we dipped the tops in melted chocolate adding some sprinkles.
I really wanted to try them melted so I decided to make combine some of my favoutite flavours. Lemon curd and marshmallow. Think of a cheat's lemon meringue. So simple and so tasty!
I started by cutting rings of pastry and placing them in a muffin dish to cook.
Once cooled I added a scoop of lemon curd to each pastry case.
Finally I chopped each mega marshmallow in half and placed on top of the tart. I then used a cooks blow torch to toast the top.
Each marshmallow contains 84kcal and 0% fat. If you love marshmallows as much as I do, you will know that there are marshmallows with a sweet outside and ones with a flourly outside. These are sweet ones. Personally I prefer the floury taste, but when you melt them you can't tell.
You can purchase Mega Mashmallows from Tesco, Sainsbury's, Ocado. B&M, Family Bargains, Poundworld and Farm Foods, They retail at £3.00 for a 700g pack. They are pretty fun and the boys loved them and there is no way I would be able to eat a packet to myself!
I am excited to offer one of my lucky readers the chance to win a bundle of 3 packs of Mega Marshmallows, so that they can get creative themselves. Just complete the Gleam entry below. Good Luck!
Mega Marshmallowa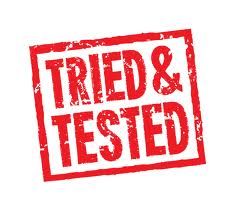 UK competitions at ThePrizeFinder - See more at: http://www.theprizefinder.com/content/mega-marshmallows-bundle#sthash.8uKnk7eQ.dpuf