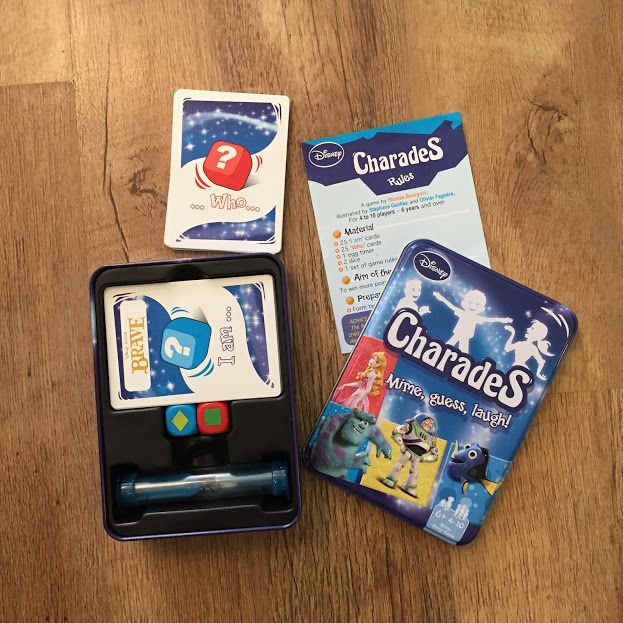 When it comes to a good family game, you can't beat charades for some fun and laughter. The problem I find is that when it is your turn to act your mind goes blank. I was therefore excited to review Disney charades as firstly it would tell me what to act out and secondly I hoped that my boys would find it easy enough to play.
I have to say that the game was slightly more complicated than I was expecting. I suppose there are only a limited number of Disney movies, so the game was broken down into a character and an action to guess. You roll two dice and the symbols correspond to a character on the "I am...." cards and an action on the "who..." cards. For example in the picture below, you would be acting out that you are Merida who is waking up.There is a timer to use as well but we chose not to use this.
The only other issue we encountered was that my boys haven't watched enough Disney! I know this is hard to believe as I am a die hard Disney fan. But boys being boys, they have been more into Cars and Wreck it Ralph, than the Disney Princess movies. Big man therefore found some of the cards difficult as he didn't know the charachters. This wasn't a huge problem though as we skipped out the ones he didn't know.
I have no idea what big man was acting out in the picture below, but you can see by the second one that one of us must have guessed correctly!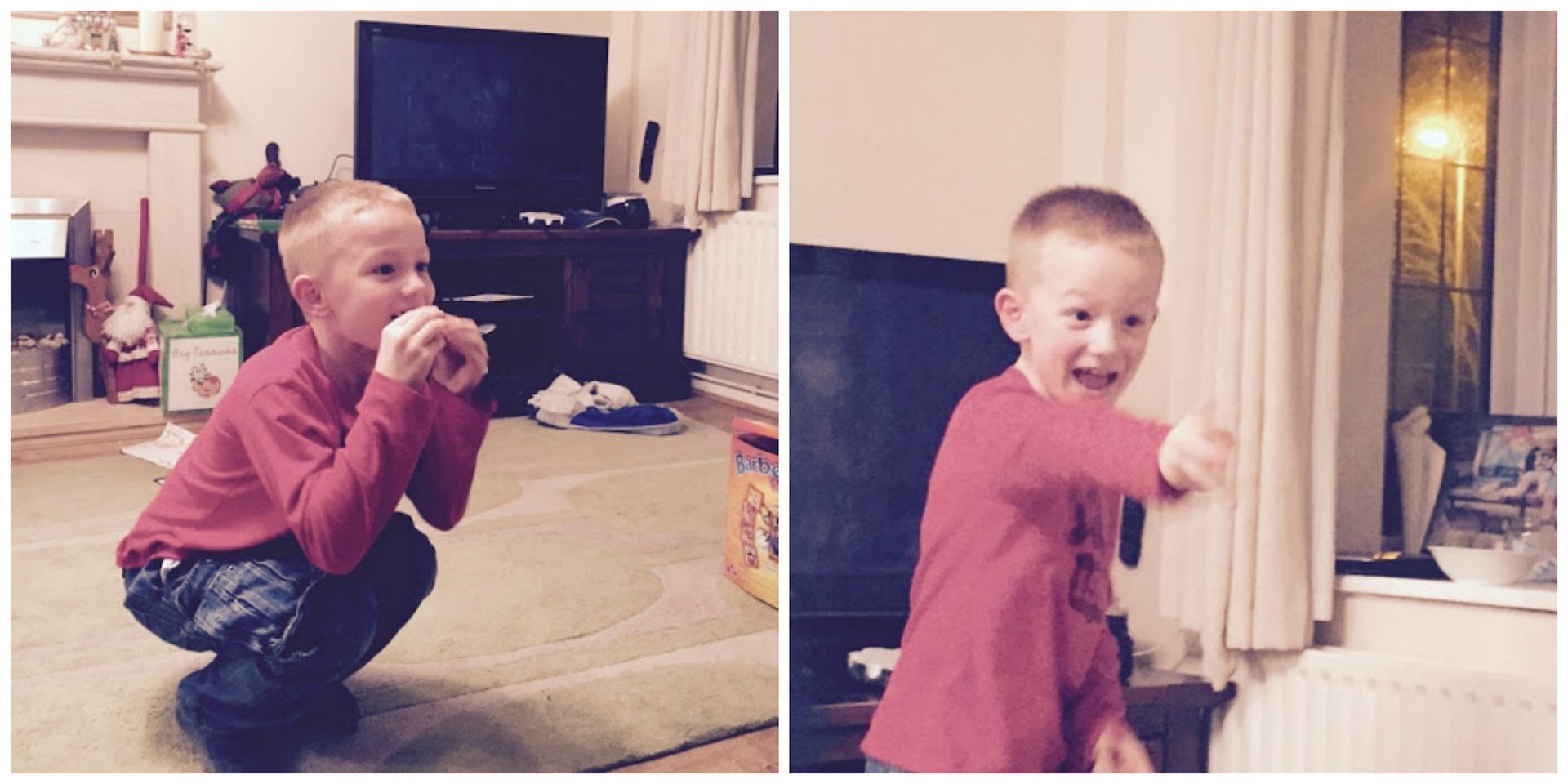 If you like charades and you like Disney then this is a fun little game to have. A good one to get out at family gatherings to liven things up a bit. You can purchase
Disney Charades Cards
from Amazon.
I also have a set to giveaway to one of my Disney mad readers. Just complete the Gleam entry below. Good Luck!
Disney Charades
More competitions at ThePrizeFinder - See more at: http://www.theprizefinder.com/content/disney-charades#sthash.3ChM6RSM.dpuf