We all know that Santa loves his food, so here are some Santa's bellies made from jelly.
I think we can say I am often easily pleased. When I saw I had glitter jelly in this month's Degustabox I was very excited! I decided to make these simple festive desserts.
All you need is:
A packet of Hartley's strawberry glitter jelly
Cola fizzy laces
Dolly mixtures
An icing pen
Start by making the jelly up as per instructions on the packet. Just it into some individual bowls.
Once set, cut a cola lace so that it will fit across the top of the jelly. Stick a dolly mixture on top using an icing pen to make the buckle.
A simple idea to make your jelly a little more festive this Christmas.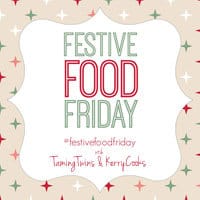 at
TamingTwins
and
KerryCooks