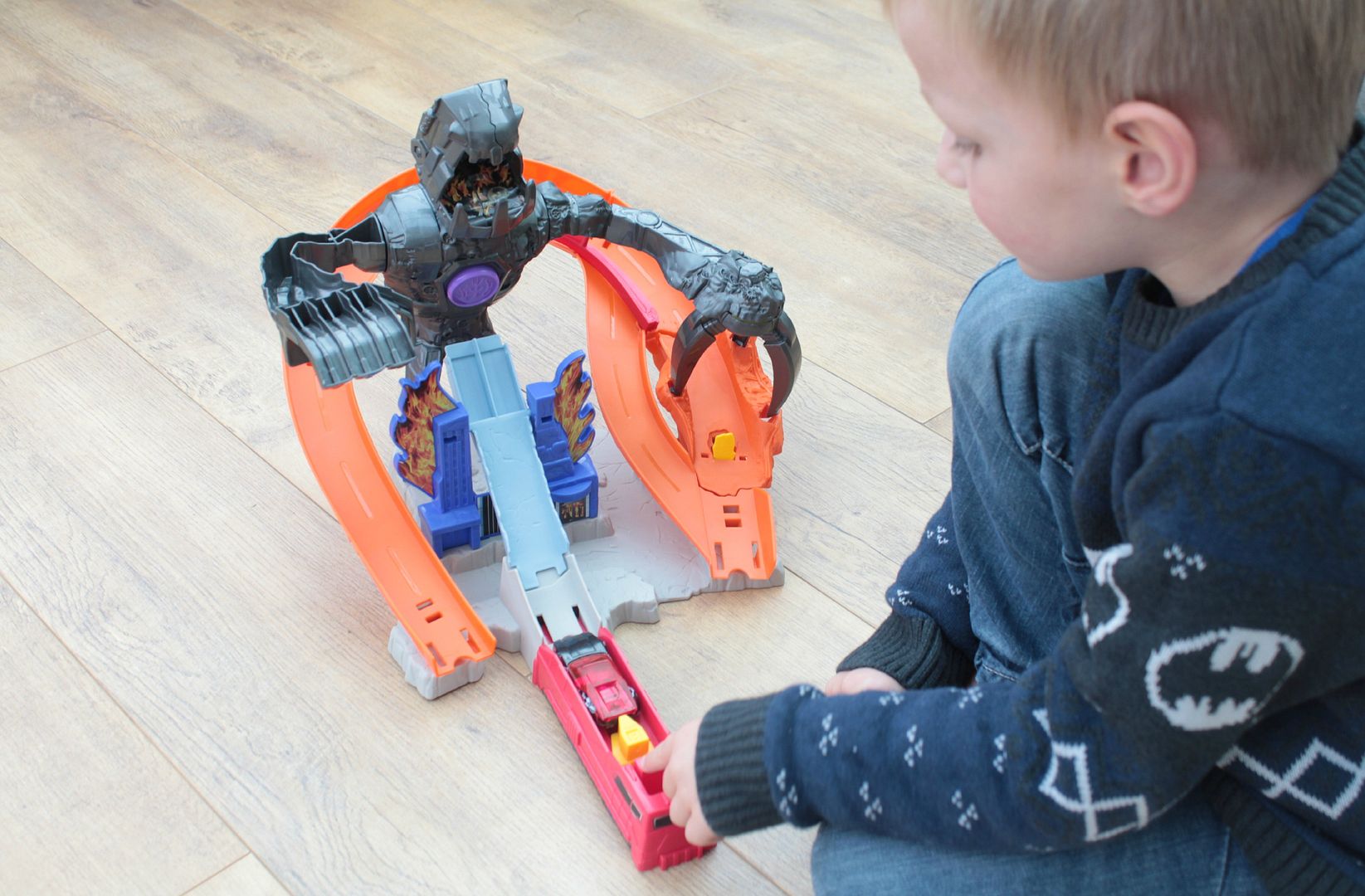 My boys were over the moon to review this "awesome"
Hot Wheels
set: Nitrobit Attack. I have to admit I thought it was quite good, but I was concerned about how hard it would be to build. I have to say it wasn't as hard as I expected, but I do find the instructions for Hot Wheels confusing. I tend to go by the picture on the front of the box. Infact I have cut out the picture on the back of the box so that we have this to refer to in the future.
The set is pretty simple to work. The fire engine can be moved to shoot cars at Nitrobit. You put your car in the engine and then push the yellow button back. It is worth noting here that you push the red launcher to fire the car. This goes against my instinct of pulling it back to fire.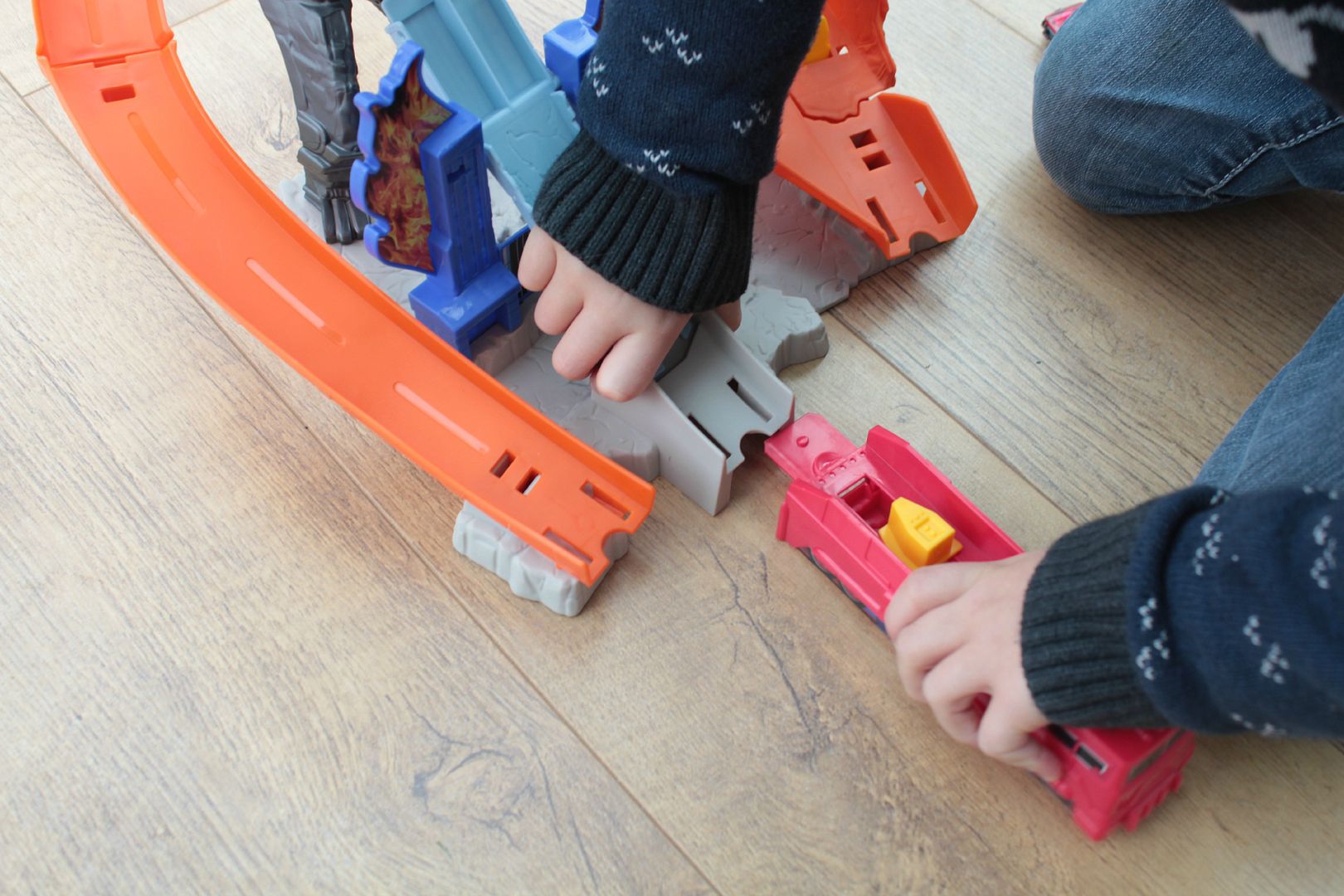 The boys really liked Nitrobot Attack. Especially that you can knock his head off by shooting at the purple button. The set only comes with one car, so you really need a few more Hot Wheels cars if you want to rescue the other cars. The only slight downside to the set is that it isn't that easy to store once you have built it. The simplest way to show you how it works was to make this short video of middle man playing with it.
We were sent the set for the purpose of this review but the opinion here are my own.