To celebrate the launch of Home on Digital Download, we had a little party after school yesterday.
If you haven't seen the film yet, it is about some aliens (the Boov) who come to Earth as they are running away from their enemy the Gorg. The main character Oh is a misfit amongst the Boov who just wants to make friends and have a party. He accidentally emails an invite to a party to the whole universe which means that the Gorg will find out where the Boov have run away to, if the message can't be stopped.....
My boys absolutely love the film and I have to say that after watching it for the second time, it has grown on me. Infact I have made myself a "shusher" from a stick and a balloon. I think this might be handy over the summer holidays.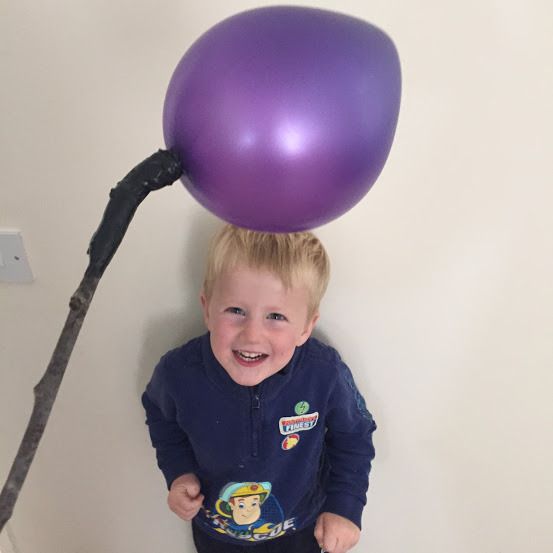 The boys enjoyed making some alien bunting and colouring whilst I got some snacks ready.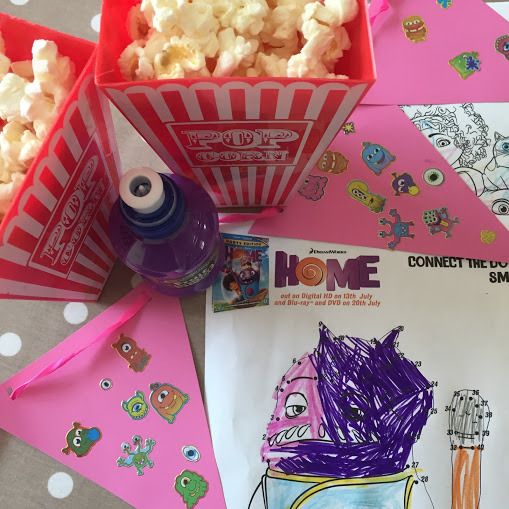 They giggled away at the movie.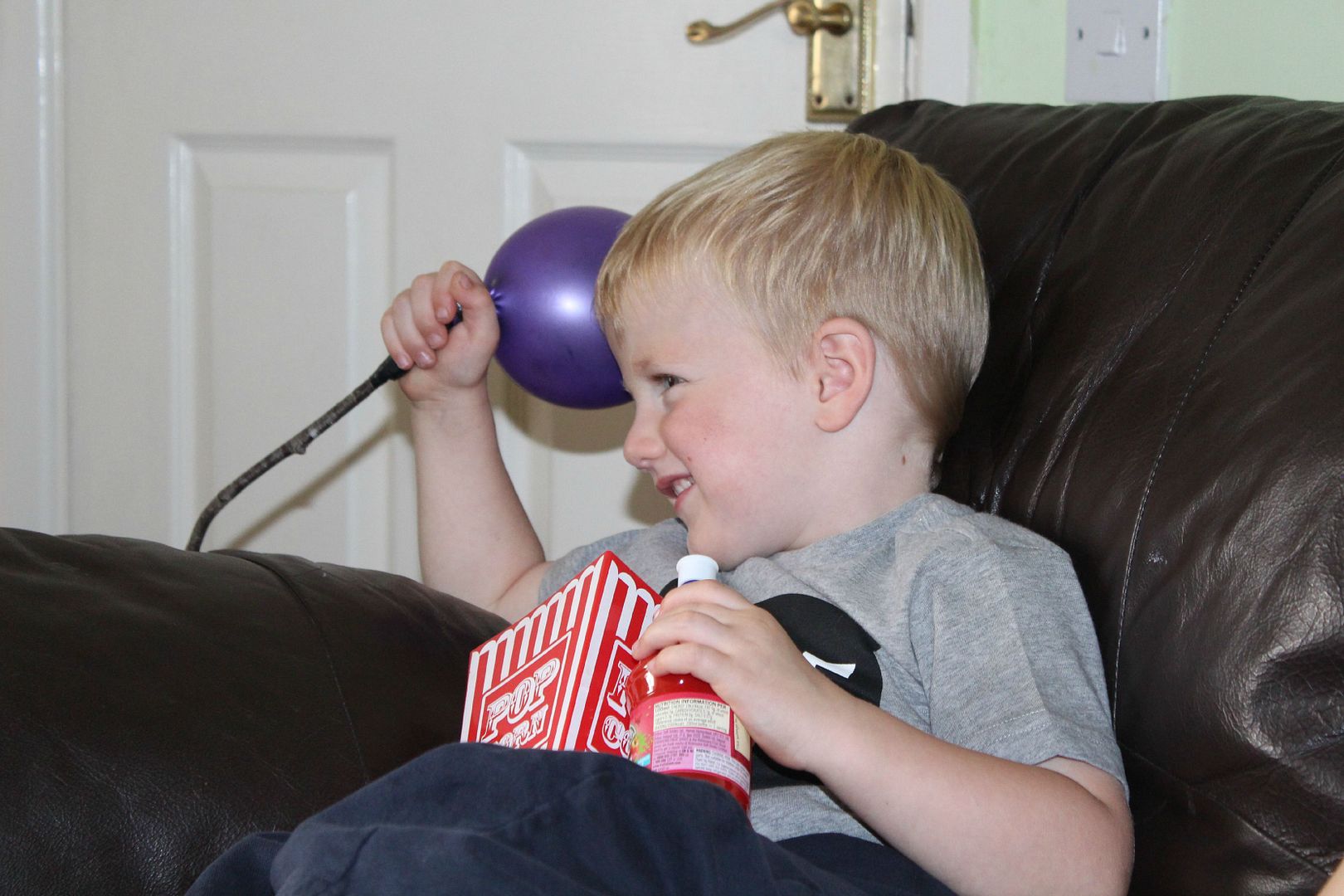 And afterwards they pretended that they were in "slushiest" which is the car in the movie.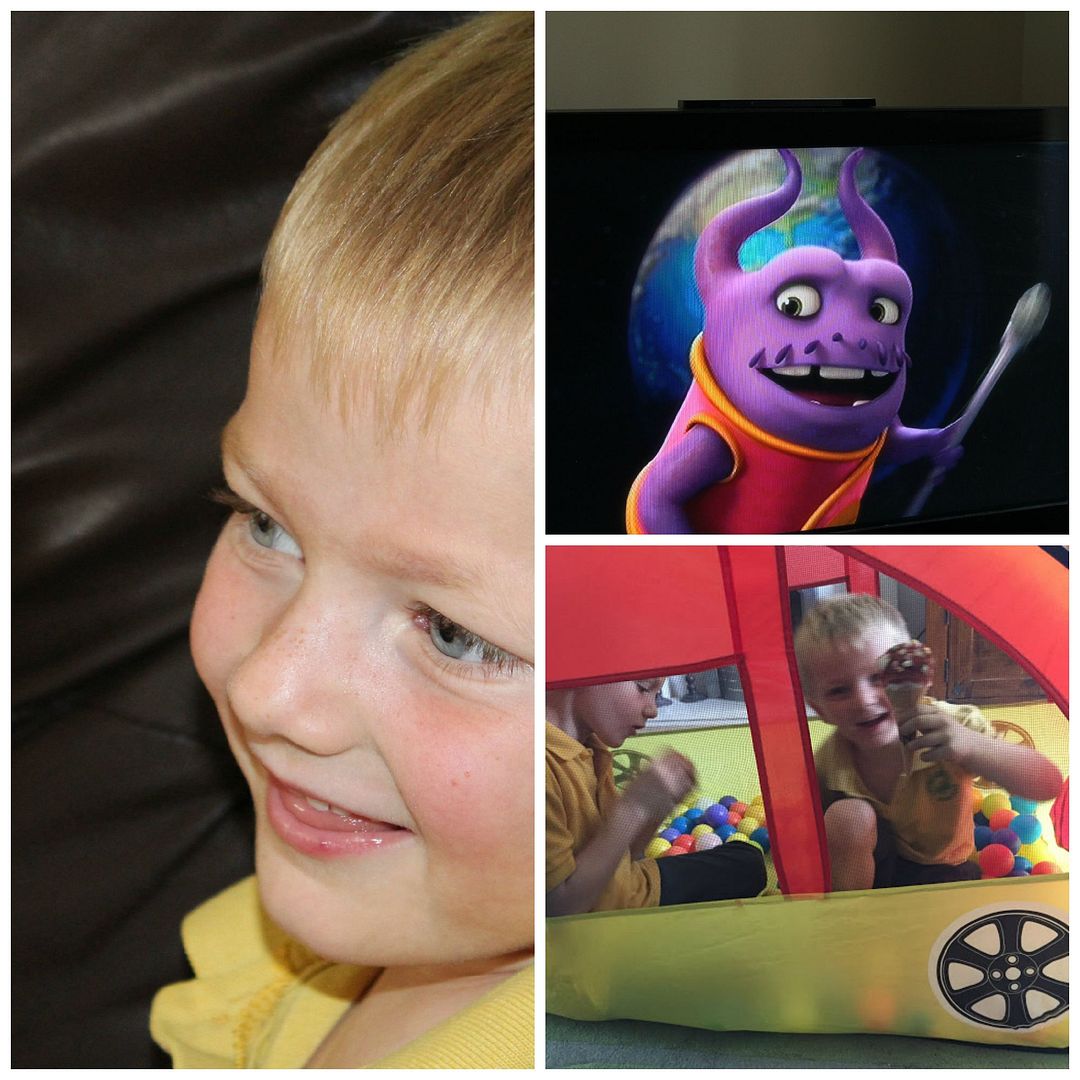 You kind of have to watch it to know what I am talking about! If you would like to grove like the Boov, you can download the movie now on
itunes
or
Google play
We received a Home party pack in order to write this post but the opinions are our own.