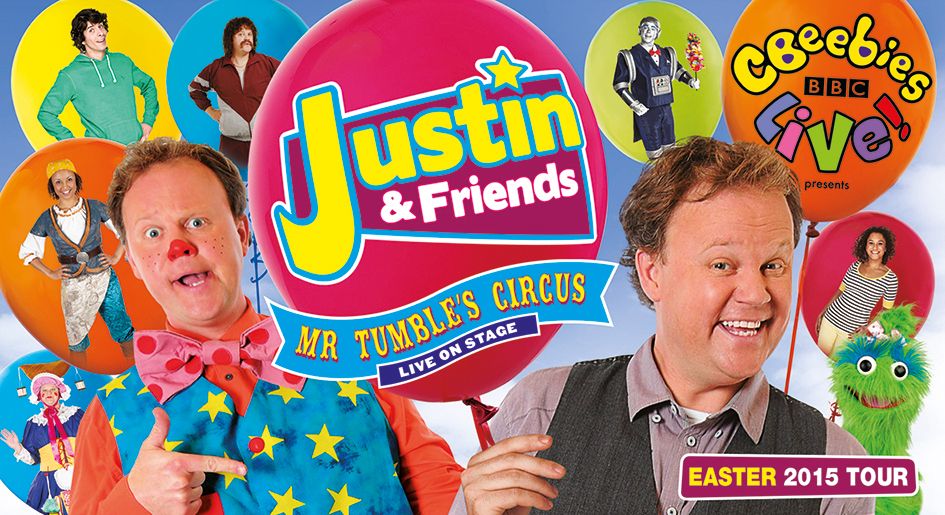 One of the things I found hard before my boys started school was the fact that over the school holidays all our classes stopped. It meant I was actually looking for things to do with them. If that sounds like you then knowing that CBeebies Live is touring over Easter may be of interest to you. Over the next two weeks Mr Tumbles Circus is touring the UK and you
tickets are on sale here.
CBeebies presenter Cat Sandion and Swashbuckle star Gemma Hunt will also be making their CBeebies Live! debut. The show is circus themed and dino-mad Andy day will join Robert the Robot (played by Steve Kynman) and Little Monster.
Mr Tumble will be inviting a few family members along too including Aunt Polly as well as some familiar faces from Gigglebiz including Keith Fitt.
The show promises to be full of energy and middle man's favourite pirate, Gemma Hunt said: "One of the great things about CBeebies Live is that it's a very interactive show - the energy and enthusiasm of the audience is always amazing. I can't wait to shout a big 'Ahoy there!' to all the
Swashbucklers that come to see us!"
Justin and his friends are bursting with excitement because Mr Tumble's circus is coming to town! When the circus gets delayed en route, the CBeebies stars swing into action and discover that they have some pretty amazing circus talents too!
Tickets for the upcoming tour are priced from £13.50 for children, with
family tickets from £54
(for four people and subject to booking fee).
Fancy a sneak peak at what is in store? Have a watch of this:
In association with CBeebies Live: Mr Tumbles Circus