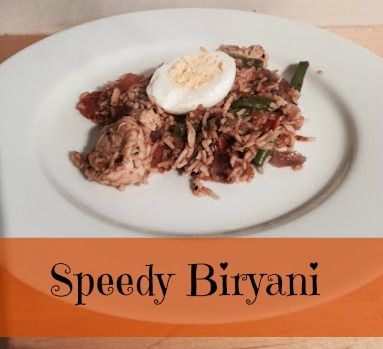 Did you know that from today 6th March until the 9th, you can join in the
Big Cookathon
with Ben's Beginners? Online
family cooking channel Ben's Beginners
from Uncle Ben's has teamed up with the Children's Food Trust to support the BIG Cookathon 2015. You can read all about it
here
and there is also a chance of winning a share of £15,000 for taking part.
I think it is really important to get children cooking, so took part with big man. OK I won't lie, it is really great having someone else doing the cooking for a change. Even better is that the boys tried a new dish that I can pretty much guarantee they wouldn't have even tired if I had served it up. However. with big man making it, it was gobbled up and appreciation for cooking it was given!
The recipe for Speedy Biryani can be found
here.
Big man started by chopping his ingredients. The onion came with lots of grumbles of watering eyes. I wish I had remembered about my food chopper here as it would have worked better for him.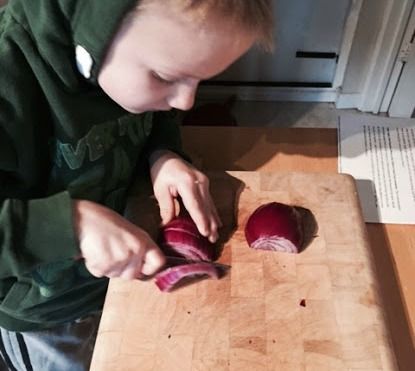 The chicken, beans, and onions were fried with a few spoonfuls of Korma sauce. Just enough to give the dish some flavour but not to much for the boys to complain that it was spicy.
Next big mad added the tomatoes and water, followed by a packet of Uncle Ben's pre cooked rice.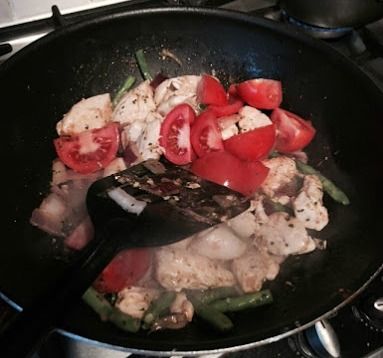 Lastly, he served it up with half a boiled egg.
Big man really enjoyed cooking and I really enjoyed eating the meal he had made. Win win! To find out more about the
BIG Cookathon you can view their website.
Will you be taking part?
We were provided with the ingredients to make the meal for the purpose of the post