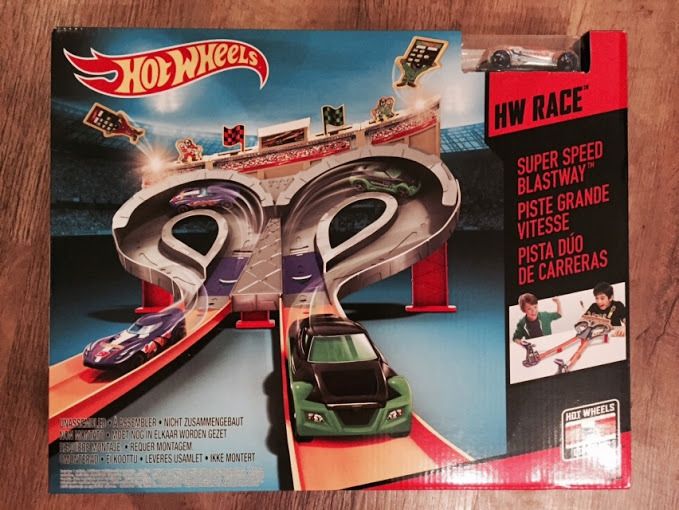 My boys love Hot Wheels. I have to admit that I have a bit of a love hate relationship with Hot Wheels. We have a number of different sets and it tends to be the simplest ones that are enjoyed more by the boys. Generally we find the bigger sets are harder to put together.
When we received the Super Speed Blastway set I was initially excited as the race aspect would certainly interest my boys. I then took it out of the box and my heart sank a little looking at the many pieces.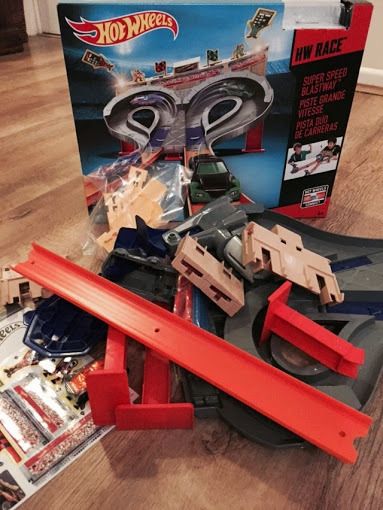 It didn't take as long as I feared to build the set.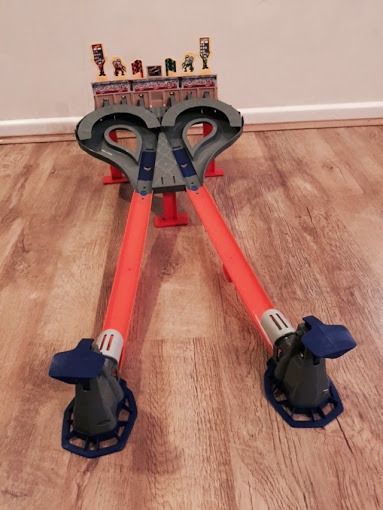 It is worth noting that it only comes with one car. We have a lot of Hot Wheels cars but not all types will work. After a quick search around we found one that could be raced with.

The boys loved playing with the set as did Daddy. Actually so did I!
My only concern over the set is the ease of taking it apart. I'm worried that after a few uses by my heavy handed boys it could easily break as dismantling it for storage isn't simple.

Overall, I really like the set as do the boys. It is certainly one of the better larger sets that we have and the boys get excited about the competitive element. 
The RRP for the set is £22.99 and can be purchased from Amazon.
Hot Wheels are currently running a fantastic promotion: buy five Hot Wheels cars to get your hands on a free. limited edition Black Car! For more details visit http://www.hotwheelspromotions.co.uk
Do your children love Hot Wheels? Which sets would you recommend?