It was another great box from
Degustabox
this month with so many lovely products. Here is what we thought of them.
Special K Cracker Crisps: These are fantastic. When I did the Jenny Craig eating plan, I had this type of crisp as a snack. They are less than 60% fat, but you aren't compromising on the taste.
Blue Dragon Sweet Chili Sauce:
We have used this before and it is great for making sweet chilli kebabs or to use as dipping with spring rolls.
Get Buzzing:
I am not a fan of raisins so this wasn't for me.
Enhance Drinks:
They state that they are small, fabulous and packed with natural flavour, enhance is designed especially for an adult palate. I must admit that I didn't read that before I served it to the boys, however, they enjoyed it. I had a taste myself and can confirm they are really nice. The size makes it great for travelling.
Kent's Kitchen:
We had the Bengal meal kit. It was simple, tasted lovely and you can read about it at the end of this post.
Solo Marshmallow Creme: I like marshmallow fluff and we made
marshmallow fudge
with our pot. You can get the recipe here. It would also be good to use in my
whoopie pie recipe
.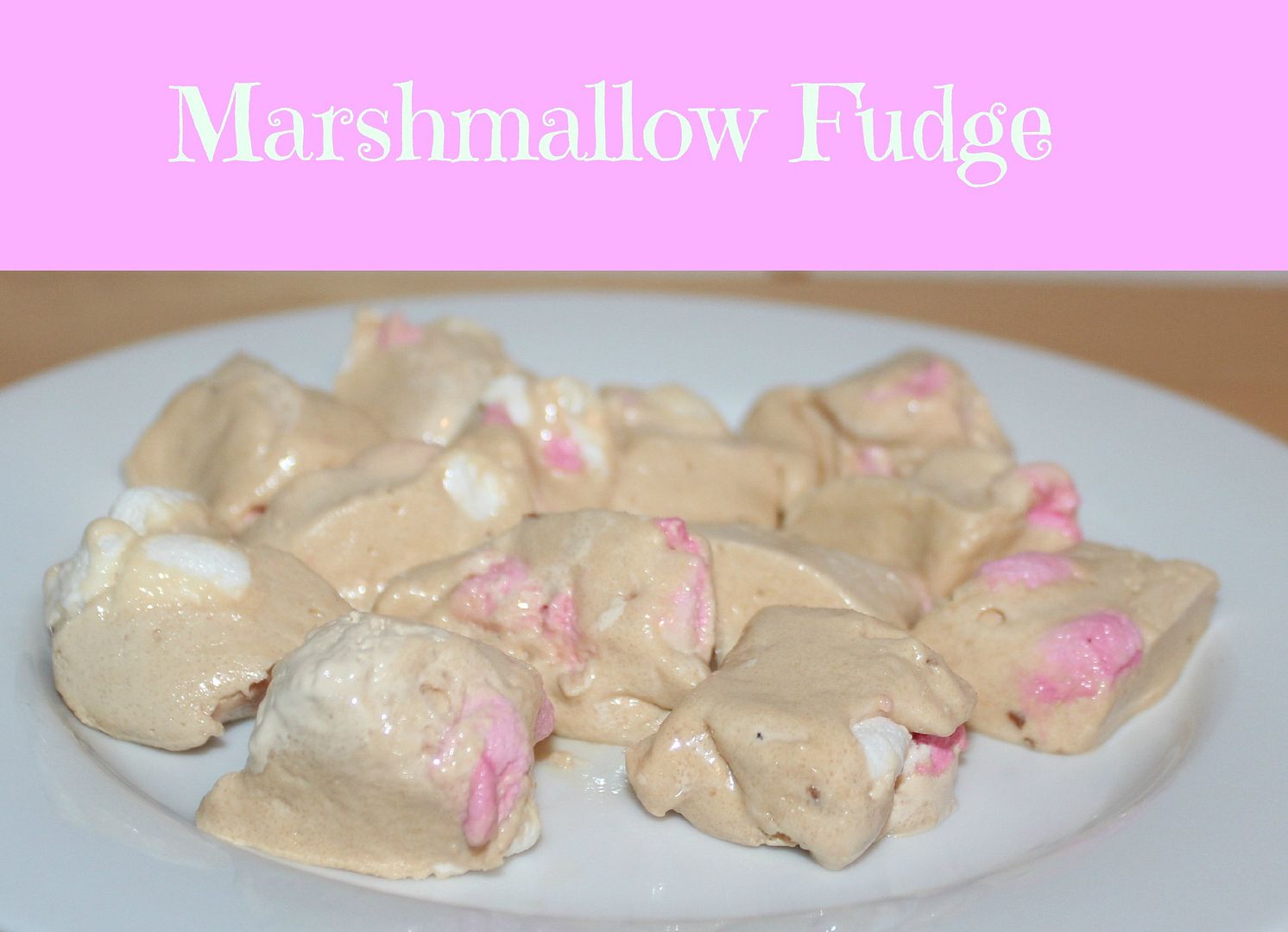 Dr.Oetker:
Premium 90% Extra Dark Chocolate and Fine Dark Chocolate Powder: I haven't yet tried these, but have yet to find a Dr.Oetker product that I don't like. Expect to see a chocolate brownie recipe on the blog soon.
Bear Paws:
Little man enjoyed this fruit snack.
Jelly Belly:
I don't know why I even doubted whether I would like the sour flavour jelly beans. They were lovely.
Brioche Pasquier:
We received the sliced load and pain au chocolat. Both were nice and the boys enjoyed them at breakfast as an alternative to toast.
Degustabox Fridge was back as well - this time for
Benecol G
reek Style Youghuts. This time it worked much better as the voucher could be used in a variety of supermarkets. There was also a sample of the Bear Alpha-bites included. We had already tried these in a previous box, but who doesn't like a little extra?
Bengal Chicken Curry
If you fancy a quick to cook curry on a Friday night then the Kent Kitchen meal kits are a great idea. This week I made Bengal chicken Curry the easy way!
Ingredients: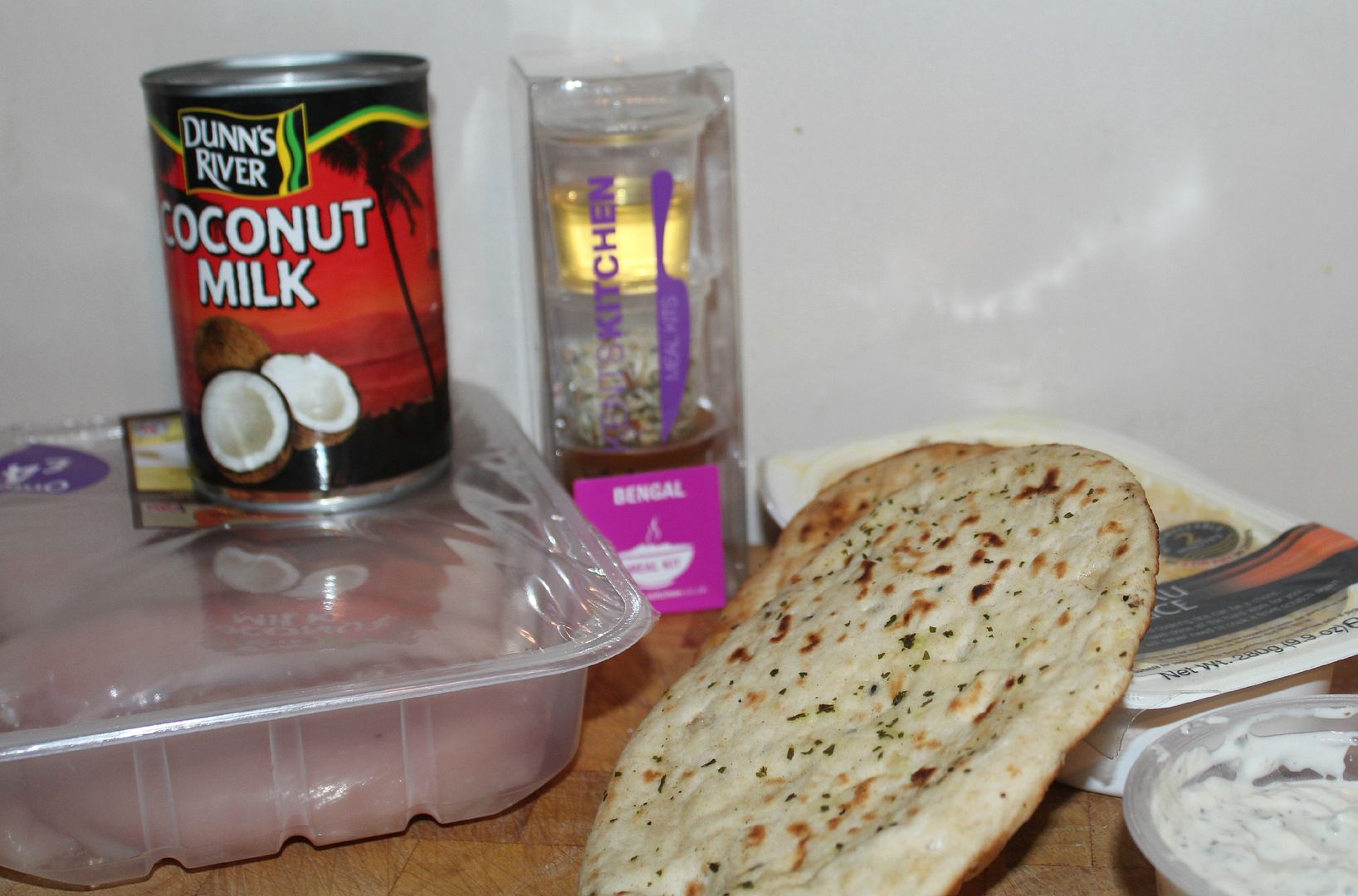 2 chicken breasts
1 chopped onion
Kents Kitchen
Bengal meal kit
2 mini naan breads
Rathia
1 Veetee pilau rice.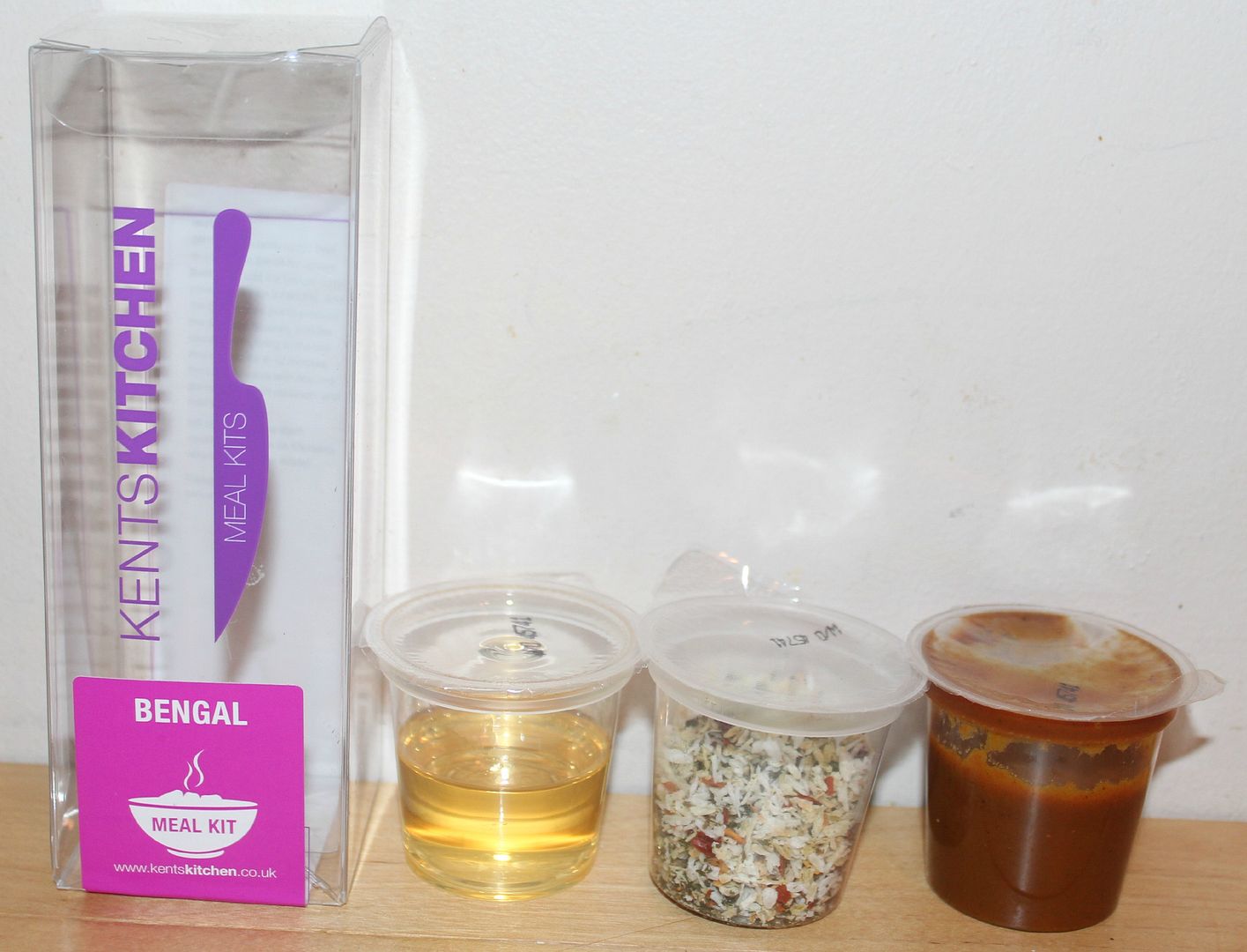 Gently fry the chicken and chopped onion in the oil for 3 minutes,
Then add the Bengal curry paste and fry for 3 more minutes.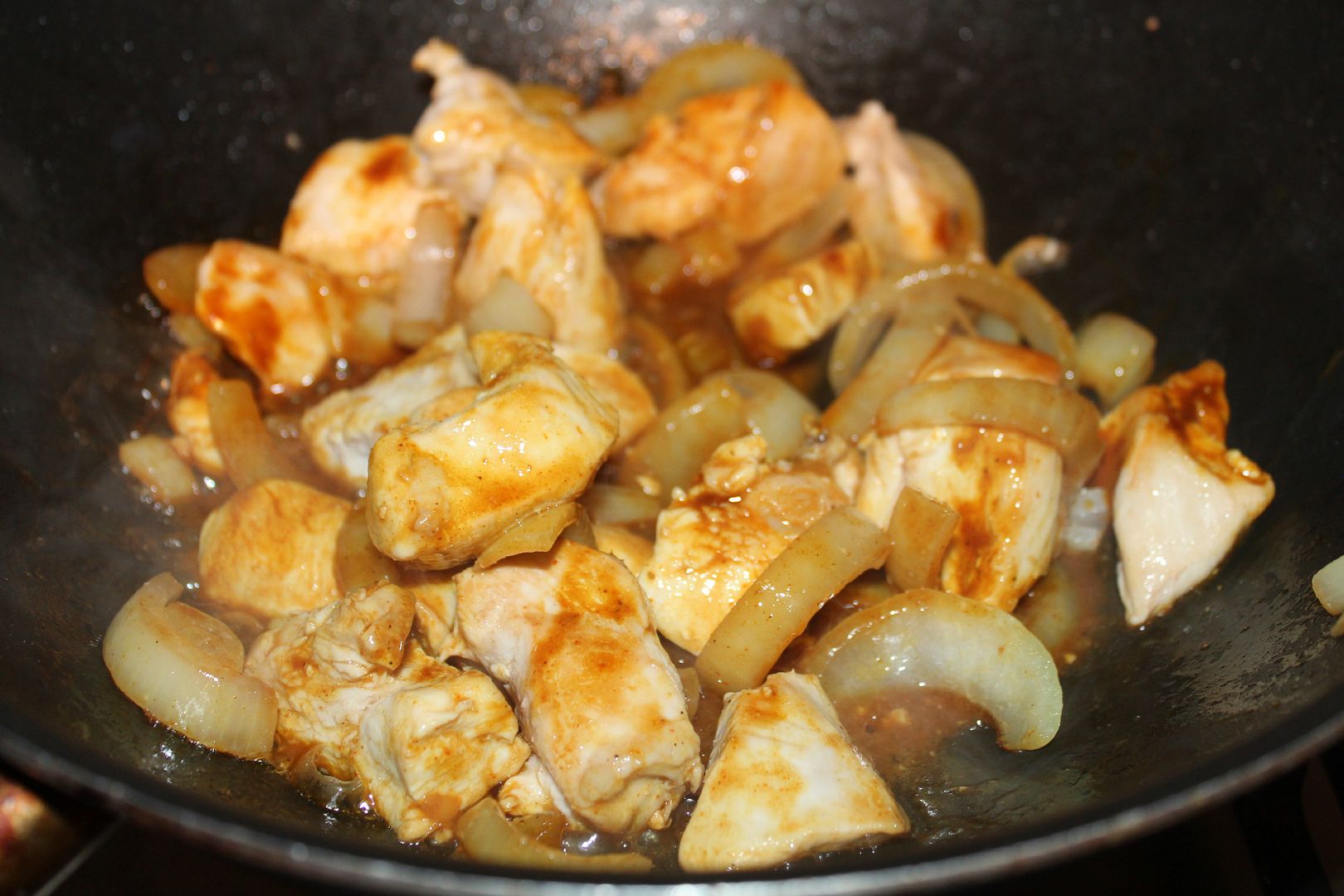 Now add the spices and the coconut milk. Bring to the boil and simmer for 8-12 minutes.
Serve with Veetee Pilau rice and mini naan.