This was fashionable on the slopes 15 years ago - honest!
It has been a long time since I have been skiing. Now the boys are getting older I would love to take them soon. I think the key to enjoying a skiing holiday is to be dressed appropriately. Skiing is such fun, but it is important to be warm! The latest Blogger Challenge from Mark Warner is to hand pick a kids ski wardrobe from the rather lovely clothing company Polarn O.Pyret. We are already Polarn O.Pyret fans. I like their colourful designs and the clothes that we have are great quality meaning that they can be handed down. They also have the bonus of a large amount of unisex designs. This isn't an issue for us with three boys, but worth knowing if you have a pigeon pair.
So here is my kids wardrobe wishlist:
Firstly I have chosen these kids winter padded trousers which look perfect for the cold weather. I particularly like the fact that they have re-inforced fabric on the knees and bottom. Let's face it, along with learning to ski comes a lots of falling! The leg cuffs have velcro on them which is good because it means that they can easily be adjusted for going over bulky ski boots.
The matching ski jacket has been made with a lot of thought. It comes with a detachable snow shirt that can be attached to the snow trousers. Once again this is a feature that is very handy if you fall as it stops snow going down the back of your trousers!
You can see by the photo of me skiing that I wear mittens instead of gloves, so I would also chose these zip up mittens for my boys. I have had both ski gloves and mittens and I believe the mittens are a better choice. Firstly they are a lot easier to put on. Ski gloves are really bulky and well padded so they are hard to get on and then it isn't that easy to bend your fingers. I was advised by an instructor that mittens are easier and have never looked back.
I really like these colourful base layers. I like that the striped top is longer at the back, meaning that your little ones back will still be warm and cozy when you bend over. These would also be good in a variety of sports, not just skiing. I would have to pair it with these funky long johns.
On the basis that scarves can get caught on things, unravel and can also be bulky, I really like this neckwarmer as an alternative. It is made from merino wool too so it would be lovely and soft.
The fur trimmed hats are also on my wishlist as if it is really cold the long ear flaps will keep your little ones ears warm.
Last but not least, I had to add this curious clouds t-shirt to my wishlist as I just love the design. Who says that boys clothes have to be plain and boring!
So that is my kids ski wish list. Have I missed anything? What are your must haves to go skiing?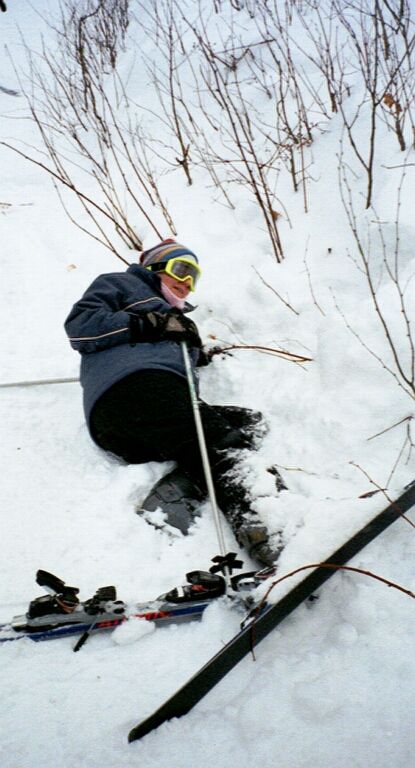 This may explain why I like the snow shirt and re-inforced seat!
This is my entry to the Mark Warners Blogger Challenge with Polarn O. Pyret