You may already know that we are big fans of the Trunki cases and have ended up purchasing 3. I had seen their PaddlePak's and loved the designs but as they looked on the small side, never purchased one. Recently, however, little man was sent a paddle Pak filled with Ella's kitchen treats to review in a day out, and I have totally changed my opinion on them.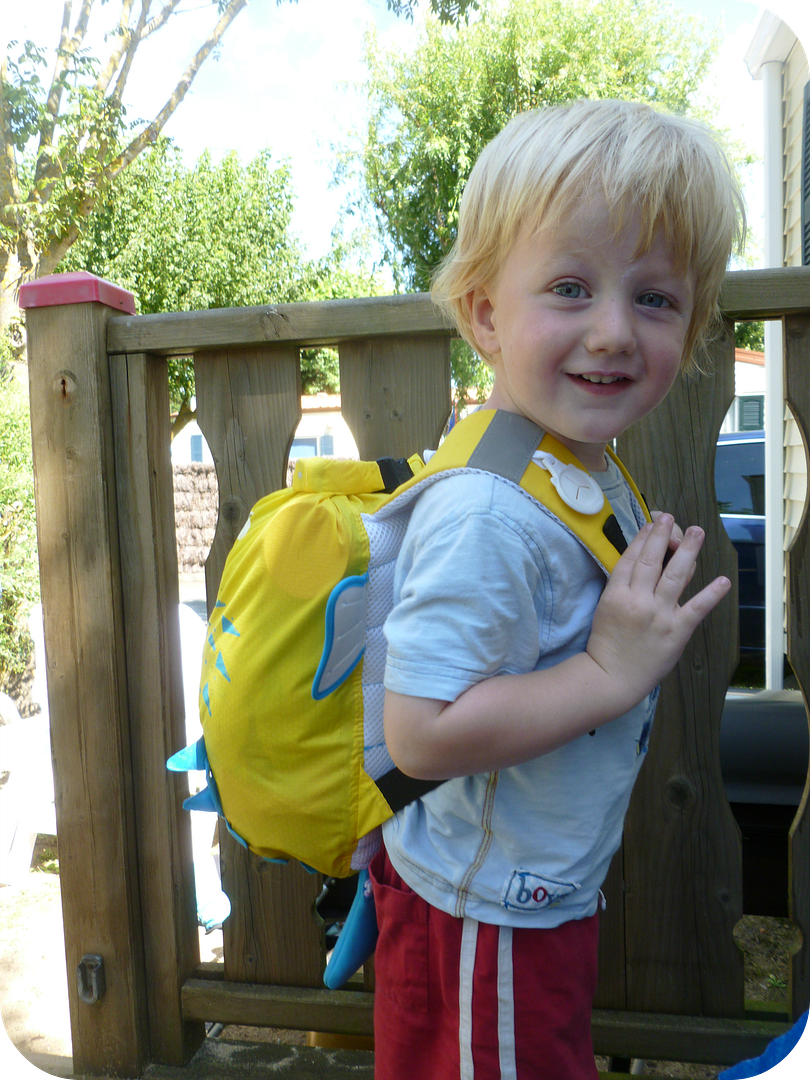 Little man chose the Blow Fish bag and was excited from the moment it arrived. He took it down to the swimming pool on our recent holiday in Vendee, packed full of essentials.
It amazed me at how much fitted within it and I really like the way you fold it over to close it and give it a mouth.
Le Clarys Plage has a fantastic pool complex filled with water slides and rapids. Little man is
adventurous
and loved every second.
Big man managed to get the PaddlePak
absolutely
soaked, however, everything inside stayed dry.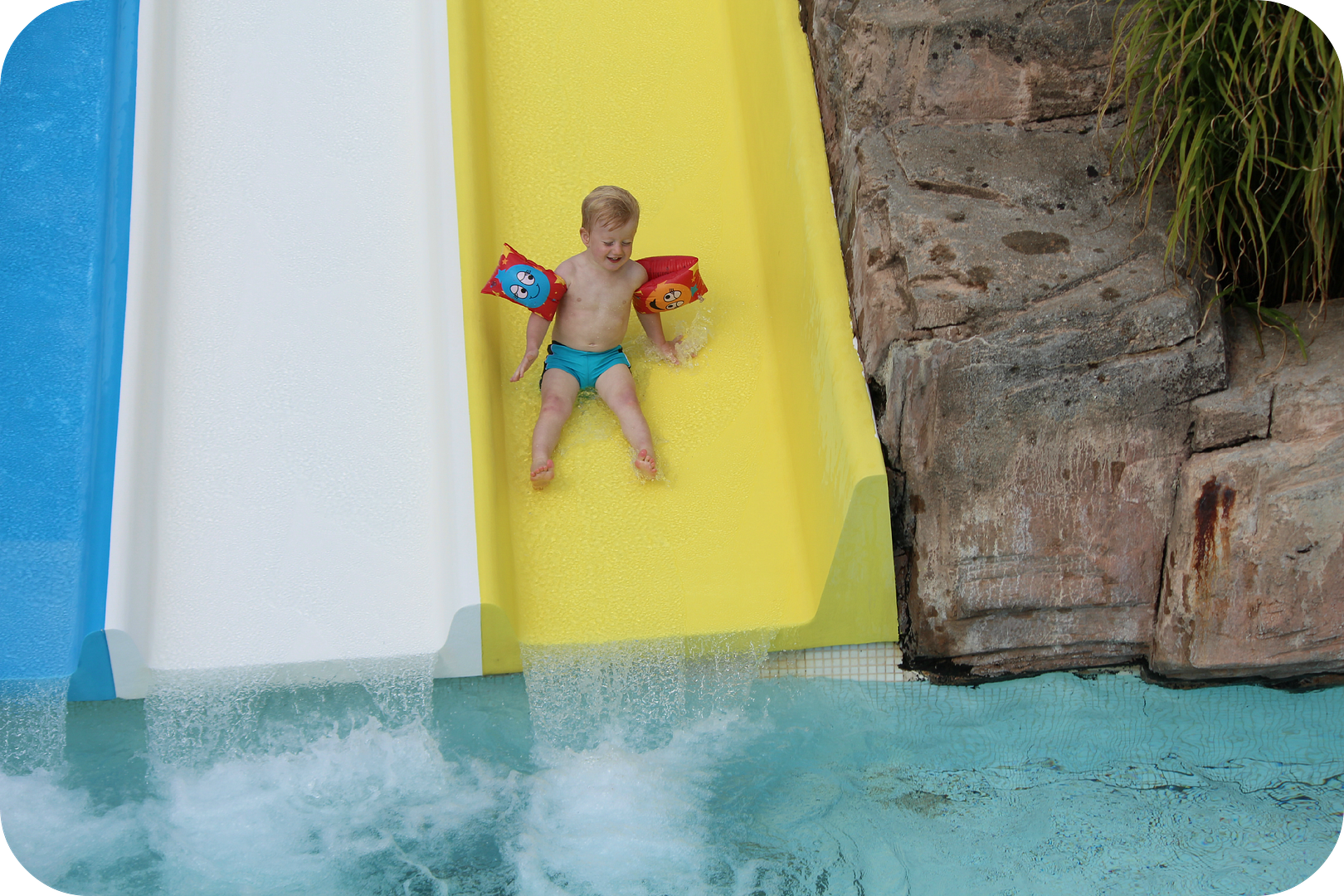 Little man absolutely loves "My Puffa fish bag" and there are many designs to choose from. Personally I quite like the shark. They are
surprisingly
spacious and can easily hold a child's towel,
goggles,
swimming costume and snack if you are going to use it as a swim bag as I planning on.