The Shuffle GUESS WHO is essentially a travel version of the classic GUESS WHO board game. There are three sets of Face Cards.
Two for the players and one to choose your card from. I really like this, mainly as I have always loved the GUESS WHO game but this has the added bonus that it is small and easy to store, unlike a bulky board game.
You can also access an app on apple or android where you are able to customise your photos to GUESS WHO style. I am sure that this is something the boys will enjoy doing. I had a quick play around on it. Basically you take a photo of the person that you want to make into a card, then scan the players cards to add the accessories you want. Here is Mr Strong Coffee with Charles' glasses and Max's beard.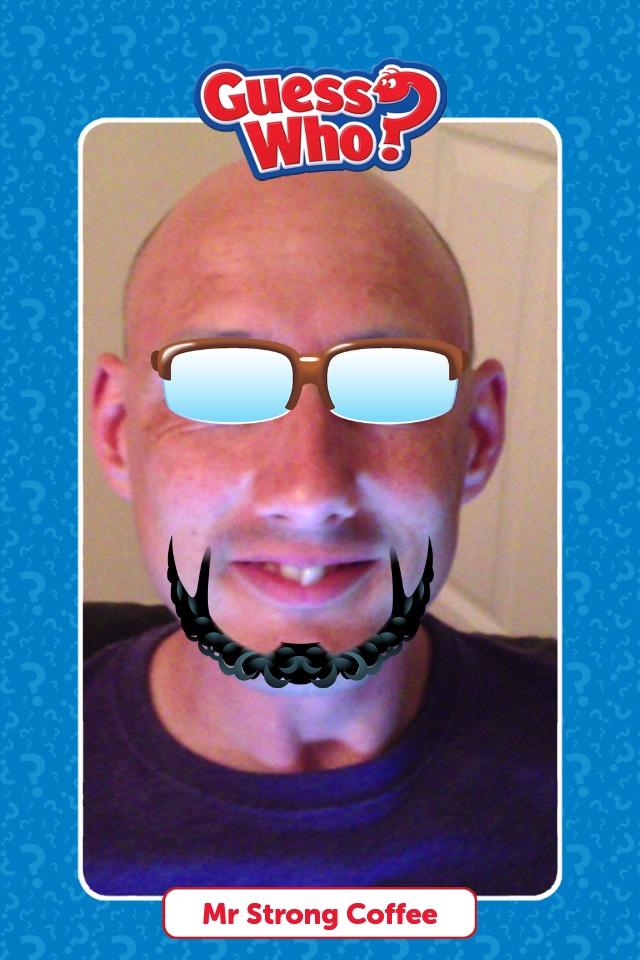 I really like this set and will be packing it next time we go away. GUESS WHO is just one of many titles in the new Shuffle range which you can
view here.
They retail at £6.99. The lovely people at Shuffle have also offered 2 of my readers a Shuffle GUESS WHO of their own. Just complete the rafflecopter below. Good Luck!
a Rafflecopter giveaway
- See more at: http://www.theprizefinder.com/content/2-x-shuffle-guess-who#sthash.UiehdibN.dpuf