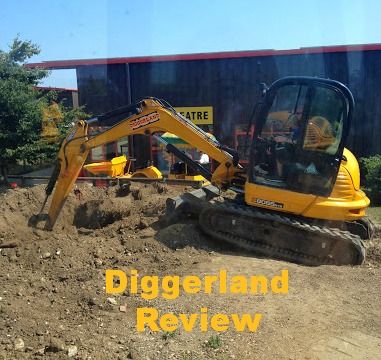 This weekend we headed to Kent to go to a theme park filled with Diggers. I wasn't sure if Diggerland would be for me or not. However, my friend had heard that it was good and we got a really good deal (£4.50 a person) using our Tesco Clubcard Rewards.
I have to say I was pleasantly surprised. You can drive diggers, scoop things up with diggers, and even get lifted up for a great view. Alongside all things digger related there is also a soft play area for the children to run around in.
I particularly enjoyed hook a duck.
I was very impressed with big man going on Spindizzy. I am dreadful going on a carousel so I gave that one a miss and let Daddy have the fun instead.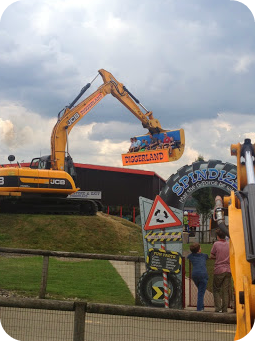 I had been advised by a friend that it was best to wait until little man was 90cm. This was good advice. Children under 90cm are free, and can go on less of the rides. At 90cm little man was able to go on most of the rides with an adult.
We had a lovely day. Queues were really short and the staff were friendly and helpful. Here is a little video of our day.
Where is your favourite day out?