Recently we were sent a fabulous selection of cake angels products. My boys love having parties so when Nanny came to stay over half term, I made some garden themed cakes and cake pops for a little party they could throw her.
As you may have worked out I am a fan of
making cake pops
. I spotted some flower ones on the cake angels site and made some of my own, adding a small amount of red food gel to colour the white cooks chocolate. The only tip with this is you have to be quick as it makes the chocolate set faster.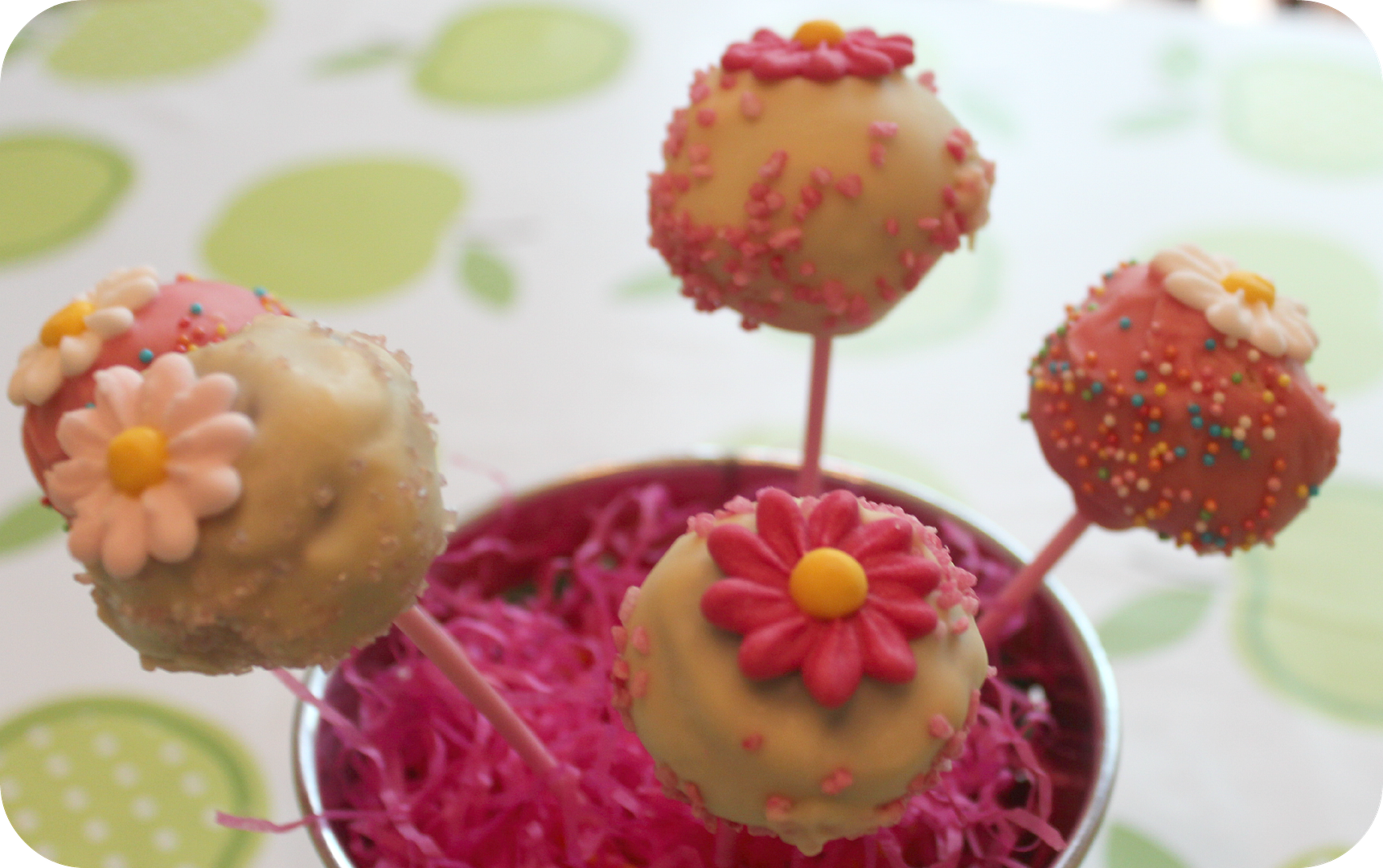 Out of the cupcakes I made, my personal favorites were the bees. Here I covered each cake with chocolate icing.
I then used two chocolate hearts from the rainbow sprinkles as wings. I then used the lemon zingers from the tutti frutti pack for the yellow stripes. A sugar strand mouth and two small discs for eyes. I think they look pretty cute.
I was really impressed by the variety of the cake angels sprinkles, and really recommend looking at their site for some ideas. I think I might have to have a go at the brownie lollipops next.
We were given a selection of cake angels products for the purpose of this review but the opinions here are my own.