Any Mum of boys will know the importance of getting them out and about each day to run off some excess energy. If I don't let mine into the back garden to play, they really do want to climb the walls! This is our garden at the moment.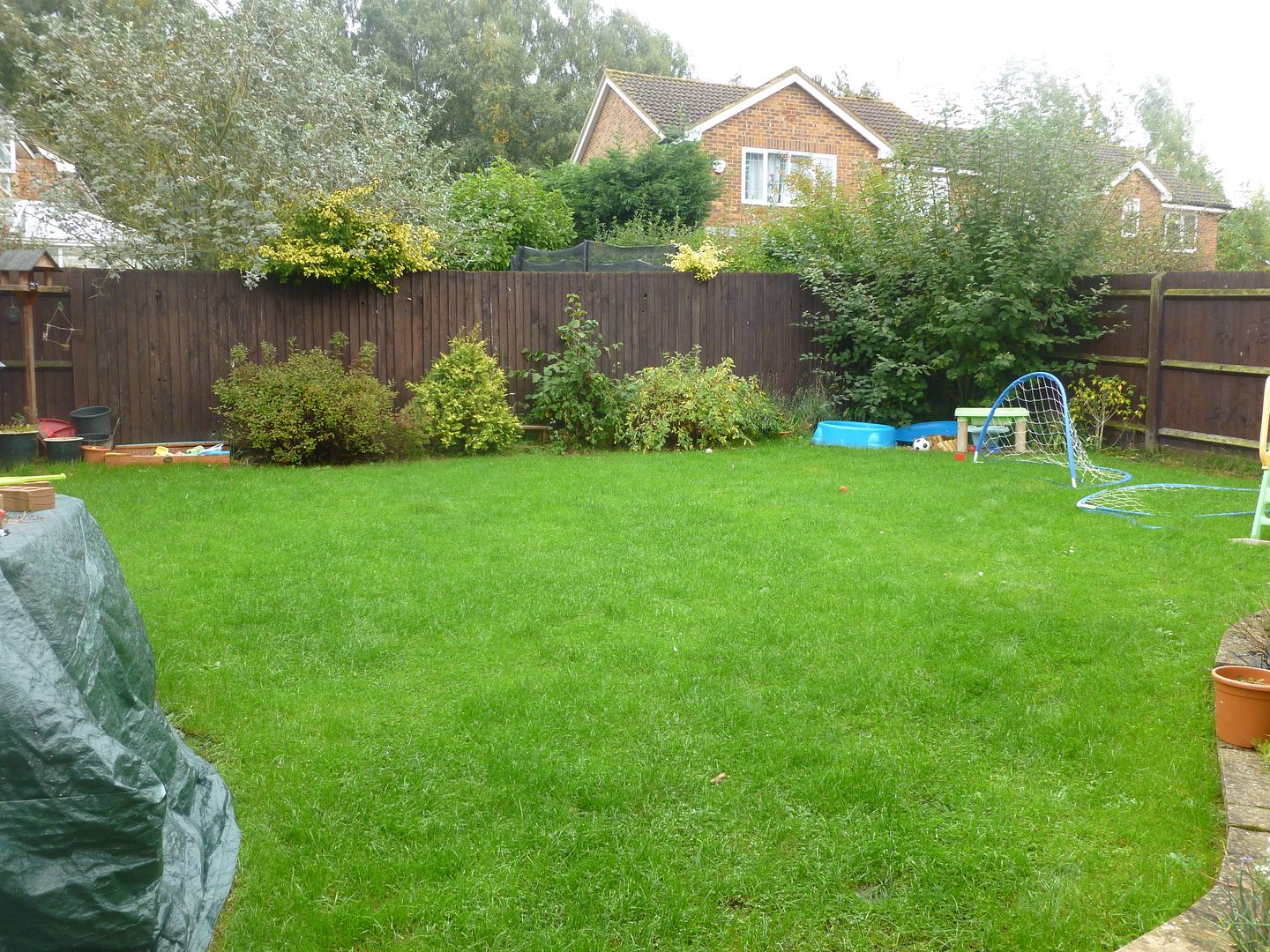 This year we took away the two side flower beds in a hope to give the boys some extra room to play football. Unfortunately, big man has mainly used these goals as a means to make a den rather than shoot goals! So our garden is in need of some TLC and some thought into what the boys would actually like to play with in it.
In planning our dream garden, I thought I would ask the boys for their views. Middle man wanted acorns, big man a climbing frame and little man apparently wants an enormous water gun according to his Daddy!
Looking at the Activity Toys Direct website, this leapt out at me.
The
Castlewood tower playset
would be great for so many reasons. Firstly there is something that would please all of my boys. Climbing for big man, a slide for middle man and the bottom could house a sandpit for little man (where he could sit with his large water gun.) I am also sure that big man would be able to attach a few sheets here and there so it could be a fantastic den for him and his brothers. The tower isn't too big, so would fit in our garden, but if in a year or two we move to somewhere a little bigger then it could be extended further. I am sure they would love to have the
swing set
added.
This summer my boys played outside a lot and moved their slide into their old hippo water tray to make a splash zone. I can pretty much guarentee that they will be too big to do this next year so this
aqua slide
would bring them hours of fun
I would then make my purchases up to £500 by buying some of these
protective rubber mats
. They make it safer for the children and would make my lawn stay nice too!
Plum Protektamat (2 pack) Green (£14.99)
But what else would I like in my garden? Well the winner of this competition would have £250 to spend in a garden centre, so I have made a
Pintrest board
of some of the this I would like to buy.
Big man loves his bee house, so a bug house or two would be great. A hidden fairy door could be where the tooth fairy lives. A patch to grow some veggies and herbs would help the boys learn and help Mummy with the cooking. A nice bench to sit and enjoy my coffee on, surrounded by my favourite flowers of tulips and daisy's and the sound of my boys laughing and playing together. What a perfect dream garden full of activities, fun and joy. Maybe, just maybe, my dreams could become a reality......
This blog post is an entry into the
Tots100/Activity Toys Direct garden makeover competition